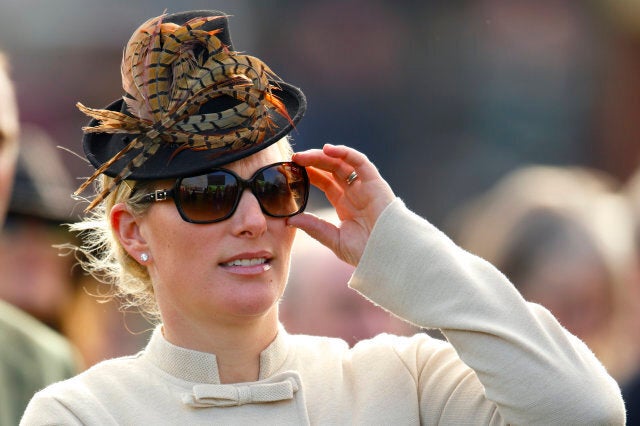 Zara Phillips is riding her horse again - seven weeks after giving birth to baby daughter Mia Grace. And the Olympic star revealed she hopes to compete again next month.
Zara, 32, said: "I've gotten back on the horse. I'm very stiff - my muscles ache."
The Queen's granddaughter, 32, was at Cheltenham Festival with rugby husband Mike Tindall, 35, this week.
Zara is a keen sportswoman, and competed in the London Olympics, winning a Silver medal. She rode her horses throughout her first and second trimesters - even taking part in a polo tournament - before taking time out of the saddle as her bump grew.
Baby Mia was born on January 17. The new arrival is the Queen's fourth great-grandchild and is 16th in line to the Throne.