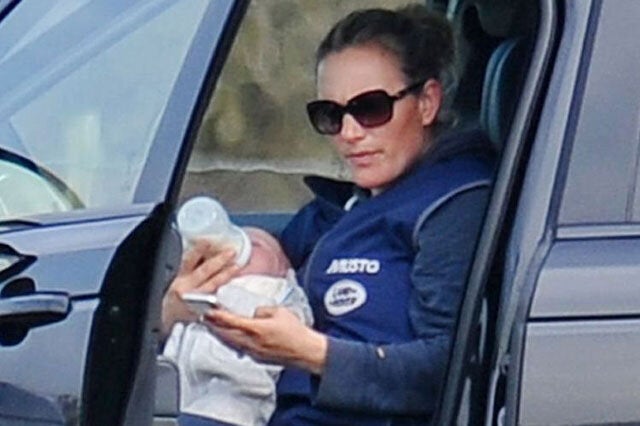 Zara Phillips celebrated her first Mother's Day as a mum with a family trip to the races – what else?
The keen equestrian, who gave birth to baby Mia Grace in January, was spotted spending the day with her daughter at the Brampton Bryan Point-to-Point in Hertfordshire.
Zara, 32, and Mia spent the day with the runners and riders at the meet, as several of Zara's horses were taking part. Husband Mike Tindall wasn't in attendance, but the family's dog was on hand to keep a close protective eye on the pair.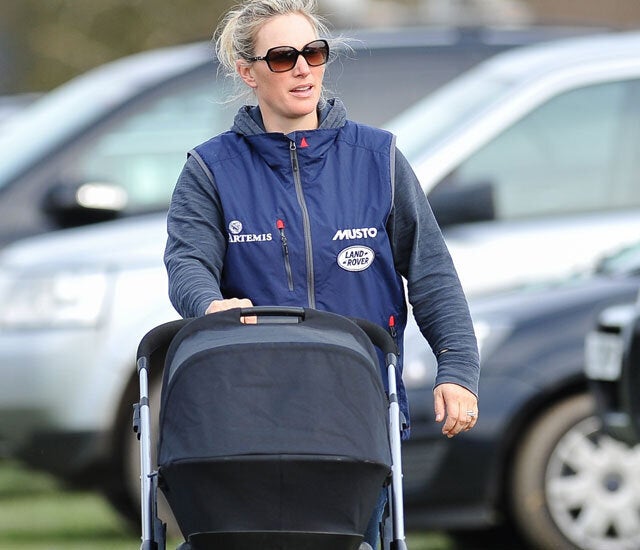 Speaking in March, Zara confirmed she was back in the saddle following Mia's birth, and was keen to compete again very soon, saying: "I've gotten back on the horse. I'm very stiff - my muscles ache.
Zara and Mike first showed off their daughter in Hello! magazine a month ago.
Mia is the Queen's fourth great-grandchild, and 16th in line to the throne, so it was certainly a surprise to see the first glimpse of the new royal in a magazine.
Speaking at the time, Zara said her little girl was 'pretty relaxed and happy'.
Much like her mum then, judging by these lovely photos!