Models often get attacked for being too skinny but no one can accuse Cara Delevingne of not having enough meat on her as she arrived back from her week-long birthday celebrations in Ibiza.
And never mind ordering pizza after a heavy night or six, instead the British supermodel - who turned 22 this week - was spotted rocking up to her central London home dressed head-to-toe (literally) in a pepperoni pizza onesie.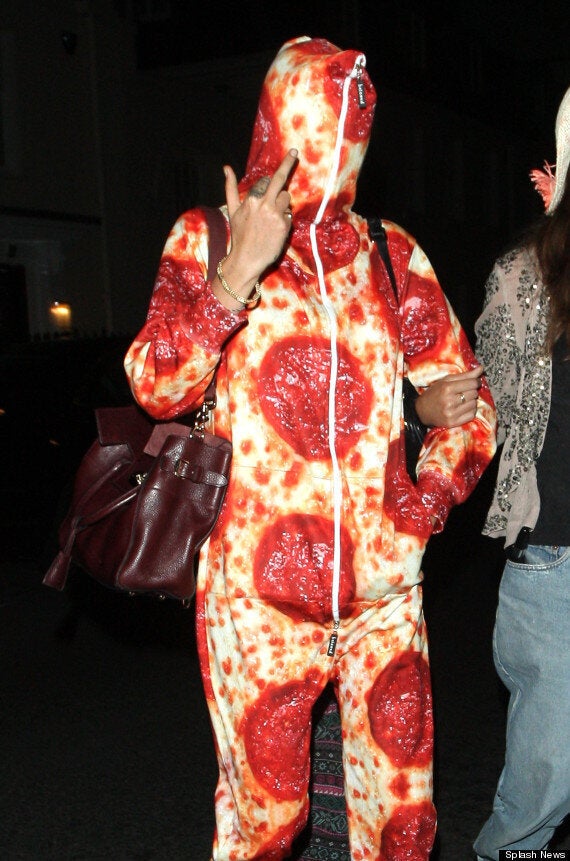 I'd be inclined to say this is one look I can't see catching on but Cara is (a) a supermodel and (b) Katy Perry was also spotted in exactly the same 'outfit' earlier this week.
After a week of partying on the White Isle with a group of friends including fellow model Suki Waterhouse and actress Jaime Winstone, Cara was obviously in no mood to have her picture taken and zipped the onesie up over her face.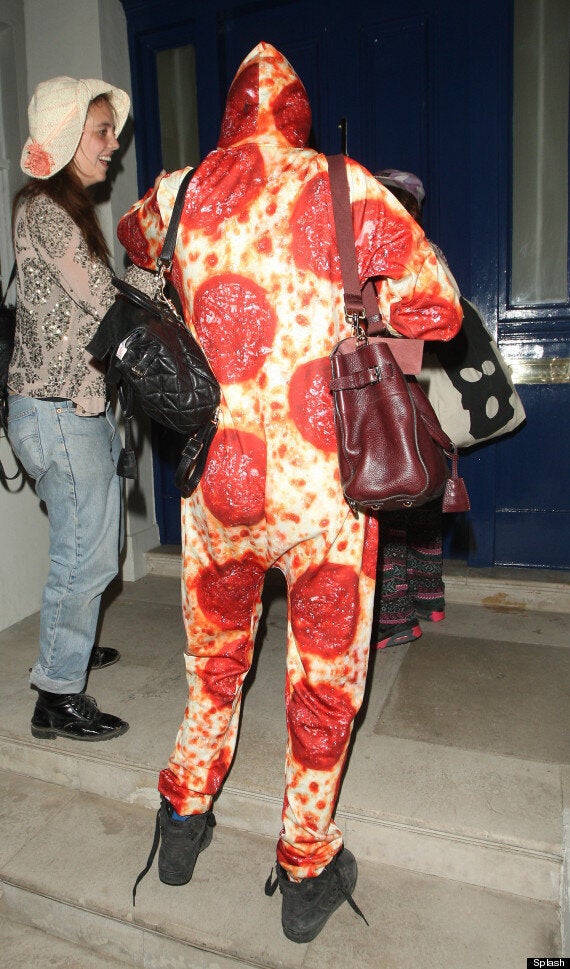 Luckily she had a female pal on hand to guide her up the steps to her luxury apartment but she still couldn't resist giving the assembled paps a flick of the bird as she navigated her way into her home.
Earlier in the evening, Suki Waterhouse took to Instagram to share a series of snaps of Cara and her female friends posing in front of - and inside - the private jet the model had chartered to fly them all home.
Well, it certainly beats Ryanair.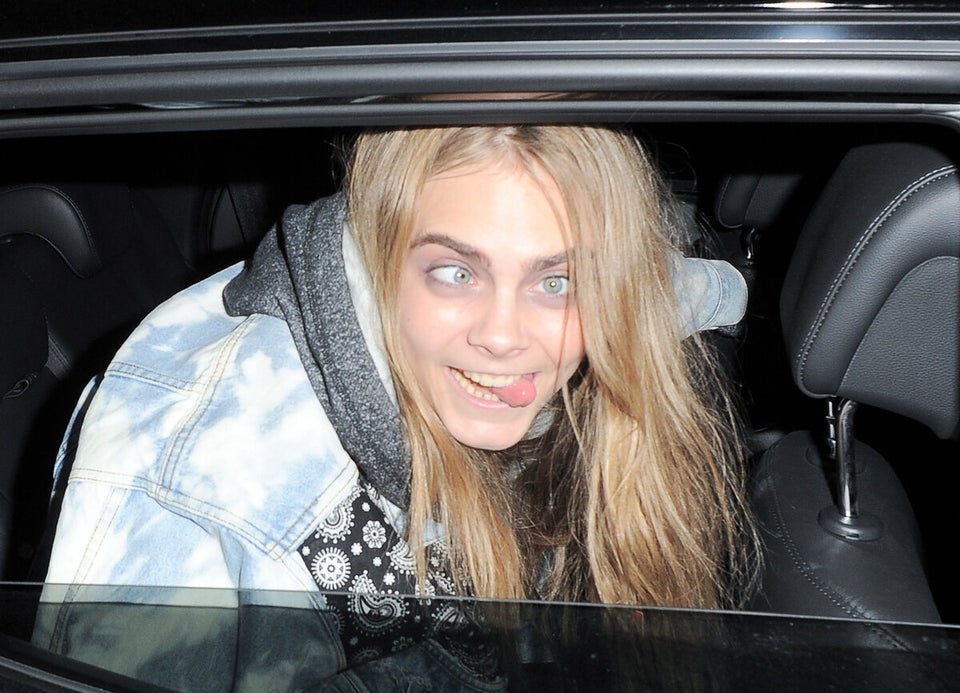 The Many Faces Of Cara Delevingne