The 1,210-piece 'Lego Architecture Studio' is out now for £149.99 from Lego.com.
'Lego for adults' has always been a tricky concept, even as the Danish toy giant has embraced the nostalgia of its post-childhood fans for titanic financial gain.
And since the release of the hyper-successful 'Lego Movie' - an intricate piece of art, whose central dilemma pits the beauty of creativity as a process against the value of fixed forms of beauty - it has become even more complicated.
What, ultimately, is the point of Lego for adults -- and creative play as a whole, for anyone? Is it to simply embrace the inner child, and experience the freedom of building a Pirate Ship for unicorns which is also a petrol station? Or is it to use play as a process, as a studious method to meet a serious goal?
Are adults playing with toys pretending to be children? Or are children playing with toys learning to be creative adults?
Which is where the Lego Architecture Studio - a new 1,200 piece kit aimed explicitly at adults - comes in.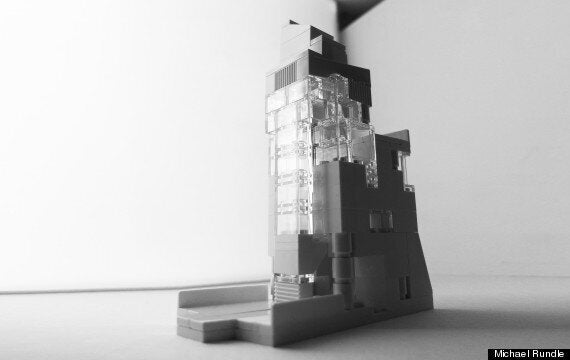 The set itself is essentially very simple. For your £149.99 (a clearly, er, 'bold' price, even for Lego) you get a beautiful, weighty box of all-white Lego, in a huge range of pieces from big blocks and plates to small fiddly transparent 'windows', curvy two-ers and arches, plus two organisation trays.
While there are no 'instructions', in their place you get an utterly fantastic 272-page book on the history, process and study of architecture. This book is the real heart of the set -- from both a value standpoint, and an existential one.
For the aim here is not just to build any old model. The aim is architecture, its study and its practice. Whether you're an interested amateur or an actual architect, the set is aimed specifically at making you think differently about building, and buildings.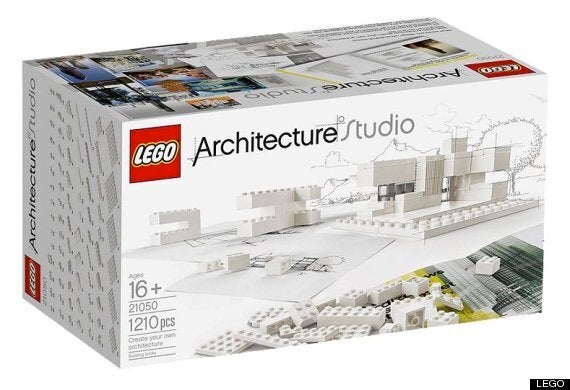 To that end the book included in the set takes you on a journey through the kinds of questions, experiments, problems and methods that architects might use in their profession.
Edited by Christopher Turner and written in collaboration with experts from REX architecture, Sou Fujimoto Architects, SOM, MAD Architects, Tham & Videgård Arkitekter, and Safdie Architects, it's a serious and beautifully designed tome. In one example you might start building a model of a bird, and then gradually turn it into a building of your own design. In another you reconsider scale, and learn how shapes can take on different forms when you adjust how 'large' they would appear in the real world.
The result - if you follow the book, and embrace the spirit of the set - is a genuinely fun and instructive way to learn about architecture, and what it means to go from a point of initial inspiration to a functional, considered result.
On its own terms, then, it's an expensive but attractive success.
But then there's that question we began with -- is it actually any more fun, or useful, than playing with toys?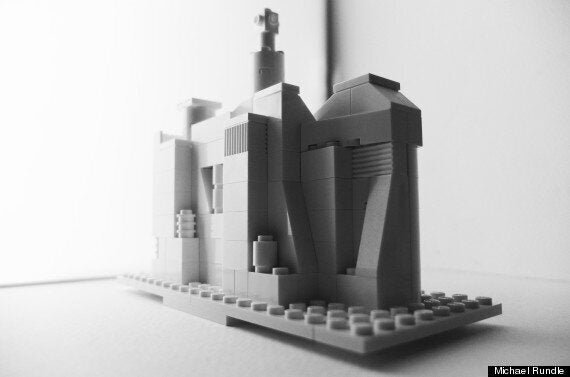 But let's be clear: there is a certain kind of madness at play here in terms of cost. Currently on sale at Asda is a box of Lego that contains 600 multicoloured pieces. It costs £15. For the same price as the Architecture Studio you could buy 6,000 Lego bricks.
That also plays into the other criticism here -- which relates to the monochrome colour scheme. On a simple level, it's hard not to feel that even just a splash of blue or red might have really livened things up - especially for base plates, or for making grass, rivers and desert on which your models could stand.
But the bigger point is that while Lego's reason for the all-white scheme is philosophical, it actually feels like a device designed to make adults think they're not playing with a toy.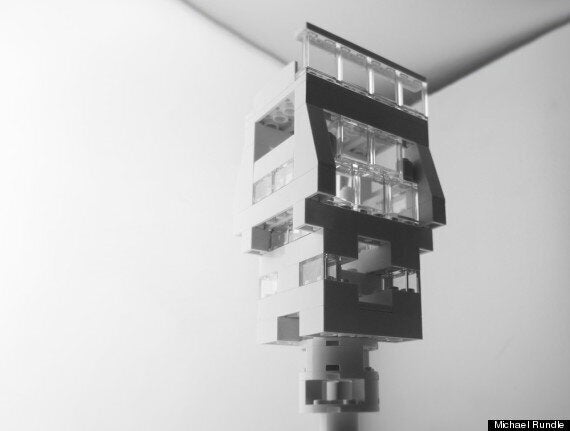 Lego says that it wants specifically for its Studio customers to focus on shape, and form, not colour. That makes sense - and is consistent with the architectural theme.
The reality -- which Lego acknowledges and celebrates in the set's Guide Book -- is that monochrome or not, this is a toy. It is designed to free up the imagination, to break your creative preconceptions. The central thesis of the book is to experiment, and try new things. It is the essence of Lego. But the truth is that the essence of Lego is also contained in... regular Lego. Colourful, awkward, children's Lego. The sort of Lego you can buy for much less than this Studio set, or any of Lego's other Architecture series.
If you buy this kit and follow the guide through to its conclusion, the lesson you might end up with is that you didn't really need to buy it.
All of which is not intended to play down how beautiful, fun and engaging this set really is -- it's fantastic to see Lego focus on process as much as product, and to include a book which really could stand alone as a worthy collector's item, or coffee-table keepsake. And as a gateway to getting someone who is otherwise not prepared, for whatever reason, to buy a child's toy for the sheer hell of it, it makes a lot of sense.
It's just that the principle at its heart -- which is that it's okay to play, and better to play together -- is something that you've never really needed a 272-page book to explain.
Related