Tom Hanks has launched an app to turn your iPad into a typewriter.
Turns out the two-time Oscar-winning actor is also a fanatical collector and admirer of old typewriters.
And where others have taken a hardware approach to transforming their modern tablet into an analogue writing tool, Hanks thinks software is the way to go.
The Hanx Writer, made with the agency Hitcents, is a free app and is available now on the App Store:
Launching now: The Hanx Writer. Make a typewriter out of your Ipad. With crisp typeface, bold style and best of all the sound of typing ...

— Tom Hanks (@tomhanks) August 14, 2014
"Personal letters, thank-you notes, office memos, to-do lists, and rough drafts of story pages come alive with the individualism only a typewriter can create. The typewriter experience not only provides tactile pleasure, but you can feel the rhythm of your work with each "SHOOK SHOOK" or "FITT-FITT!" A note drafted by a Hanx Writer has its own unique statement-making personality and with each thoughtful nuance, the Hanx Writer app recreates the typewriter experience in a way that's never been done before."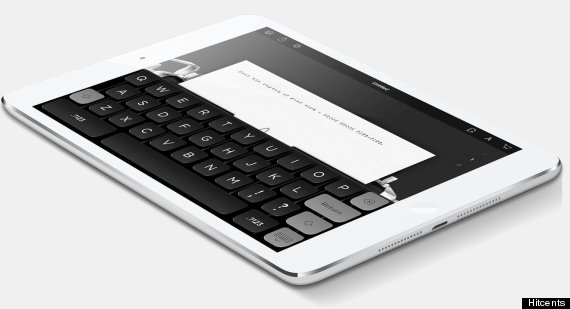 And we have to hand it to Mr Hanks - the app does appear to be pretty entertaining. Not only does it recreate the sound and 'feel' of a typewriter, it also allows users to go full-retro, turning off the delete key and making you cross out words instead of removing them.
The only downside is that the app also contains a number of in-app purchases, but then if you're into typewriters enough to download the app in the first place, you'll probably be into it.