Emma Willis has defended American actor Gary Busey, after his 'Celebrity Big Brother' journey got off to a pretty shaky start on Monday night.
Before heading into the 'CBB' house, Gary was greeted by Emma, who asked him what he'd be like as a housemate, though it took a few attempts for him to actually understand what she was saying.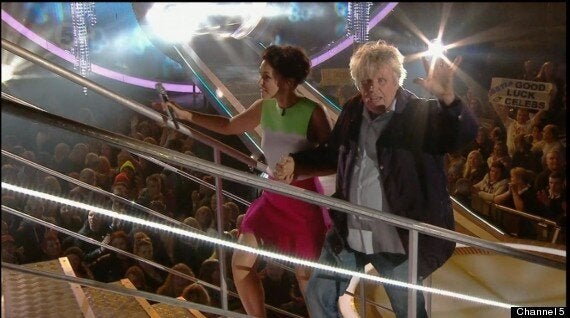 Gary Busey enters the 'CBB' house
The actor was then told it was time for him to enter the house, but as his entrance music played he looked confused, and told Emma repeatedly: "I thought you were going to ask me three questions."
Eventually, the presenter took Gary by the arm and walked him up the stairs to the door of the 'CBB' house, clearly a little thrown by his behaviour. Upon entering, Gary was seen struggling to get to grips with some of his fellow housemates' names.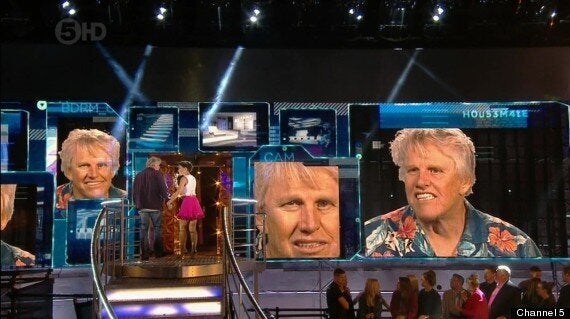 Emma leaves Gary at the door
Appearing on 'Celebrity Big Brother's Bit On The Side' later in the evening, Emma made reference to the awkward encounter, joking: "That was an experience and a half - don't you just love live telly?"
Speaking to presenter Rylan Clark, she began to come to Gary's defence, saying: "I grew up watching Gary Busey films so obviously I was super super excited..."
At this point the crowd broke into a few giggles, but Emma continued with her speech, adding: "No - I still am super excited. What we have to remember is that he's 70 and he's really hard of hearing so things can obviously get a little tricky.
"And then there was the stairs scenario. I thought I was going in as well! But it's live telly, you've got to improvise."
Among Gary's brand new housemates include ex-'TOWIE' star Lauren Goodger, Kelly Brook's muscleman fiancé David McIntosh and former boxing coach Kellie Maloney, who made headlines earlier this month when she publicly came out as a trans woman.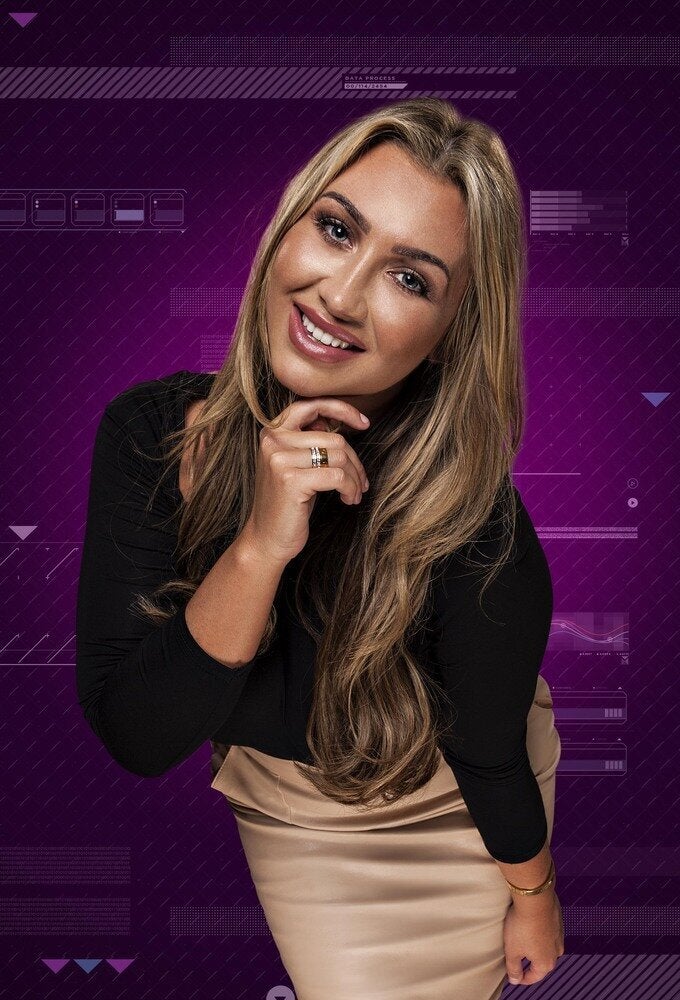 'Celebrity Big Brother': Meet The Housemates