"I don't have a gun, stop shooting".
Those were the last words of unarmed black teenager Michael Brown, before he was shot dead by a police officer in Ferguson, Missouri, earlier this month.
Thousands have held vigils in honour of Brown across the US, while the high school graduate's death has sparked protests in St Louis, Missouri, with police responding with tear gas, rubber bullets, SWAT teams and mine-resistant vehicles.
The 18-year-old was shot and killed by a white officer as he walked with a friend near his home. Police allege Brown attempted to steal the officer's gun, but his friend maintains Brown made no such attempt, and even put his hands up, making it clear he was unarmed.
On Monday the New York Times reported Brown had been shot at least six times, including twice in the head.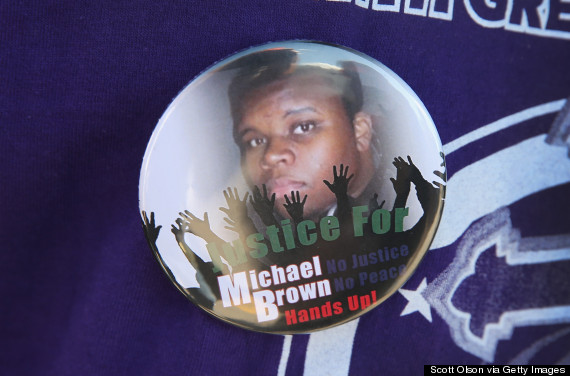 Michael Brown was shot dead on 9 August
His poignant last words have been collated into a moving album of the final utterances of black men alleged to have been killed by law enforcement officers.
It was created by Imgur user bbshirin and has been hashtagged #lastwords.
The album also takes in what were reported to be among the last words of Trayvon Martin, an unarmed black teenager shot dead in Florida in 2012.
Neighbourhood watch volunteer George Zimmerman was acquitted of the killing last year.