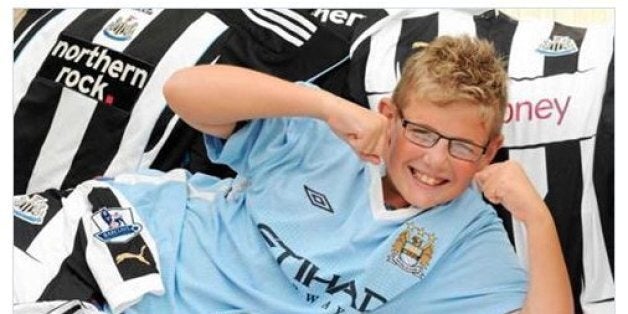 Manchester City will have no trouble filling their stadium when its expansion is completed if there are more people like Edward Mellor. You see, Edward used to support Newcastle but is now a City fan after he put his black and white memorabilia up for sale on eBay.
The Telegraph's readership have not responded well to their story, though. Published by the ubiquitous Project Babb, the microsite drew the ire of the more traditional Telegraph readers on Facebook.
"He's a kid.. Your article makes him look like a criminal - Get a grip!!" was the most liked comment on the newspaper's Facebook page.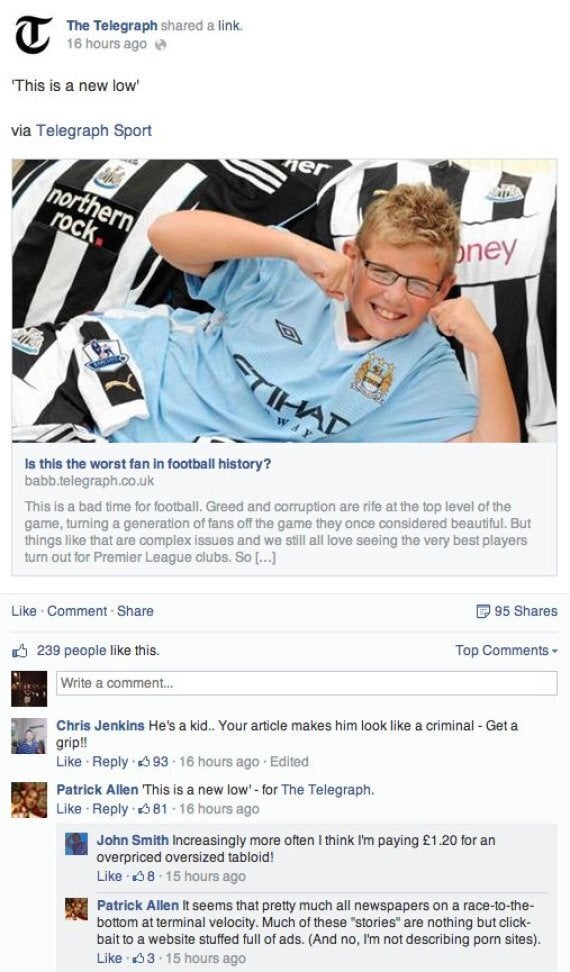 The majority of Telegraph readers did not like this
"This is a new low for The Telegraph," reads the second most liked. One of the responses to that? "Increasingly more often I think I'm paying £1.20 for an overpriced oversized tabloid!"
"I hope you guys take responsibility when the kid gets bullied at school!!" was another.
Mellor, from Prestatyn in Wales, asked his parents to place his 20 Magpies shirts, five pairs of shorts and two pairs of socks on the site.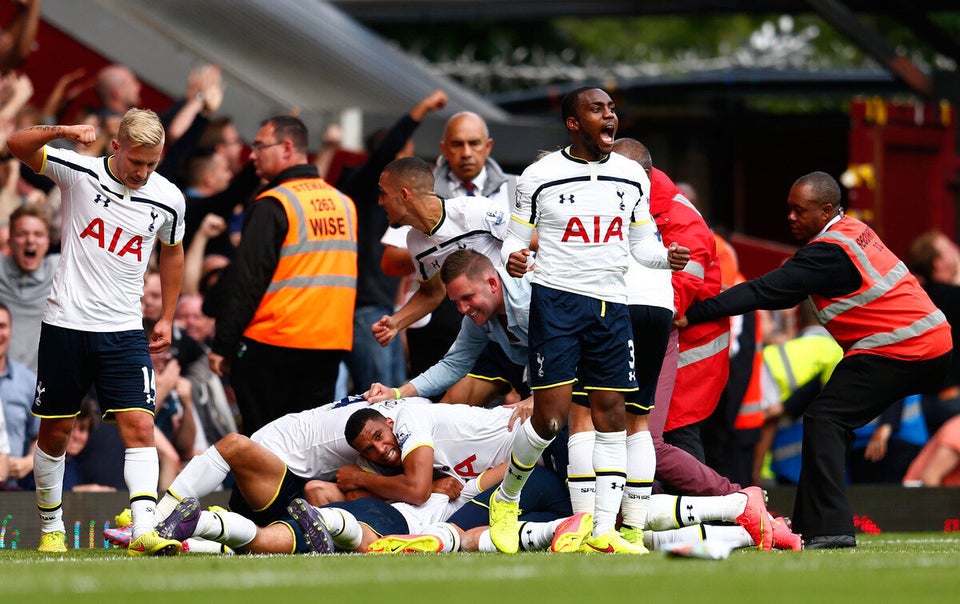 Premier League opening day
Popular in the Community