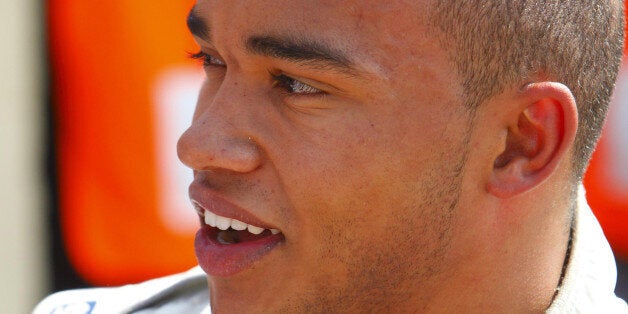 Lewis Hamilton's brother Nicolas has set his sights on racing in Britain's premier racing series, the British Touring Car Championship.
Hamilton, who has cerebral palsy, has previously raced in the Renault Clio Cup, one of the BTCC's support packages. With a ninth-place race finish the highlight of his debut season in 2011, he went on to end the year 14th in the standings, a considerable achievement for someone with such a disability, Results dropped off the following year and he ended 2012 in 21st.
In 2013 he entered the European Touring Car Cup but has not been able to follow that with anything this year.
"I am excited to announce my ambitions to become the first disabled athlete to compete in the Dunlop MSA British Touring Car Championship (BTCC) in 2015", Hamilton wrote.
"The championship has been growing from strength to strength, attracting some of the world's best Touring Car drivers, making it in my opinion, the top national motorsport championship today. The thought of competing in the championship is really exciting and I would love the challenge of competing at this level!"
Hamilton admits he has much to learn in racing and has aimed to be successful on his own terms without relying on his family, and hopes his efforts will be an example to others.
"My main ambition is not just to compete," he said, "but to inspire others to strive for their goals and to follow their dreams, regardless of their situation."