Bastia striker Brandão reacted so badly to their 2-0 defeat at Paris Saint-Germain he headbutted Thiago Motta and cowardly returned to his own dressing room.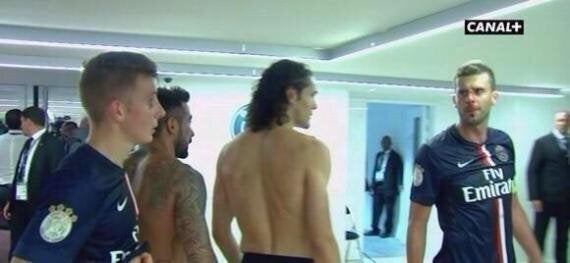 Brandão left Motta with a bleeding nose
Italian midfielder Motta's nose was reportedly broken during the violent clash, recorded by CCTV cameras placed in the Parc des Princes tunnel.
PSG president Nasser al-Khelaifi believes Brandão should be handed a lifelong ban.
He told a Canal Plus TV reporter the Brazilian should be "suspended for life … he is not a football player".
Brandão's played in France for only five years but has already mastered the art of retreating.
Popular in the Community