A student who bragged there were no black women in her sorority group has been kicked out of the club after her snapchat message went viral.
The social media picture showed three girls from Alabama University's Chi Omega sorority posing along with the message, "Chi O got NO n*****", which was accompanied by heart emoticons.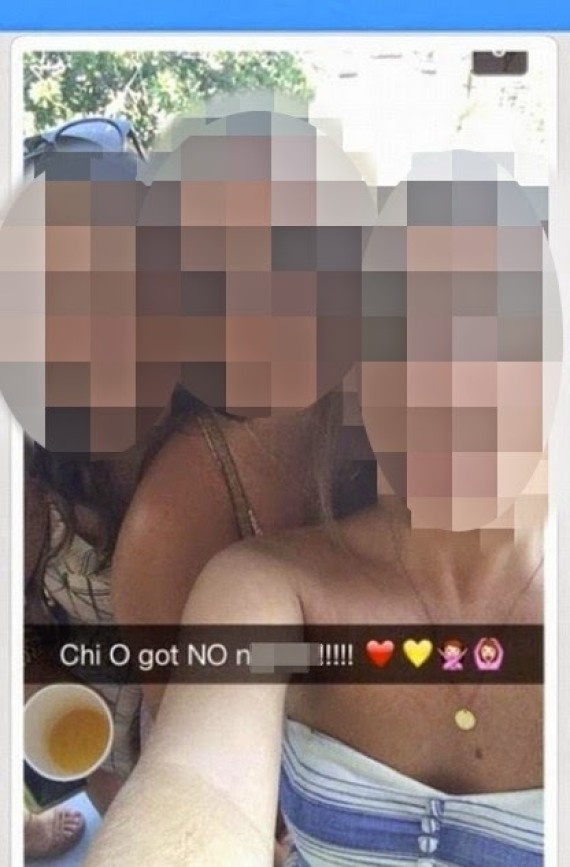 The sorority posted an apology on its Facebook page on Monday night:
In 2013, it was revealed traditionally white sororities at Alabama University were blocking black women from joining. Earlier this month, figures released showed only 12 of the 2,054 women who accepted bids to sororities were black.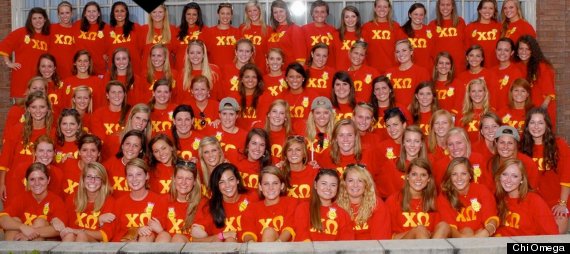 A picture from the Chi Omega Nu Beta website
The university's president Judy Bonner sent an email to all staff and students condemning the racist language used by the sorority member in the snapchat message.
"We are all extremely disappointed when any student uses language that is disrespectful or offensive to any segment of the UA community.
"We are especially sad that this incident occurred on a day that was an exciting and happy one for the young women who participated in fall recruitment."
Student paper The Crimson White also reported two black women were accepted by Chi Omega on bid day.
Bonner added the university is launching an investigation into the message.