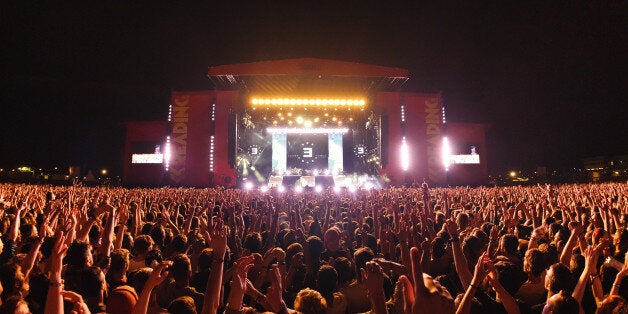 Over the years, there have been a number of memorable moments at Reading Festival, from Kurt Cobain's now famous stage entrance in 2002, to The Libertines' long-awaited reunion in 2010.
Everyone from this year's headliners Arctic Monkeys to The Strokes have stopped off at Reading and Leeds Festival on their way to the top but, while many musicians have given unforgettable performances, there is a handful of acts who would probably rather forget their time on stage at Richfield Avenue.
Daphne And Celeste, 50 Cent - we mean you.
Whether you're a Reading veteran or going along for your first time this year, swot up on the festival's history with this handy map of its memorable moments…

Popular in the Community