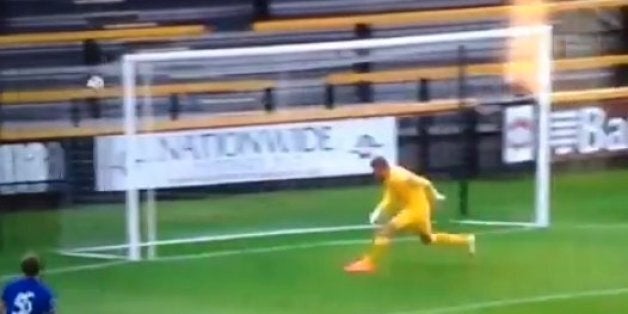 Tim Howard's World Cup display against Belgium prompted the #ThingsTimHowardcouldsave hashtag, but the American cannot save goalkeeping colleague Jindřich Staněk's Everton career.
The Toffees' Under-21 goalkeeper experienced his worst nightmare even in victory against Leicester City on Tuesday night.
Staněk, 18, sliced Ryan Ledson's backpass into his own net and calamitously conceded a penalty after awkwardly dribbling past one Leicester player only to hack down another.
Worst of all, his antics were captured in a six-second Vine.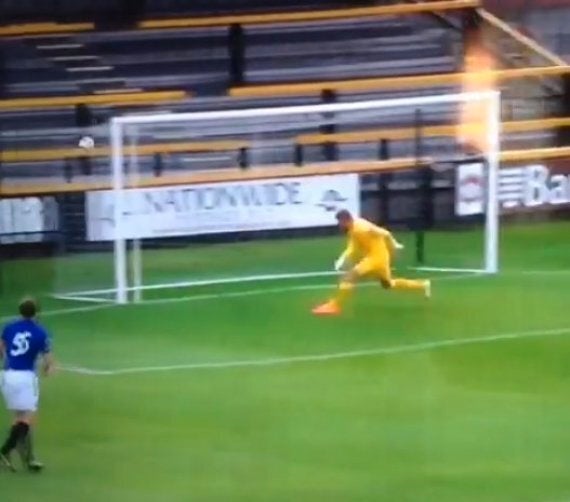 Stanek watches on as the final nail is hammered into his coffin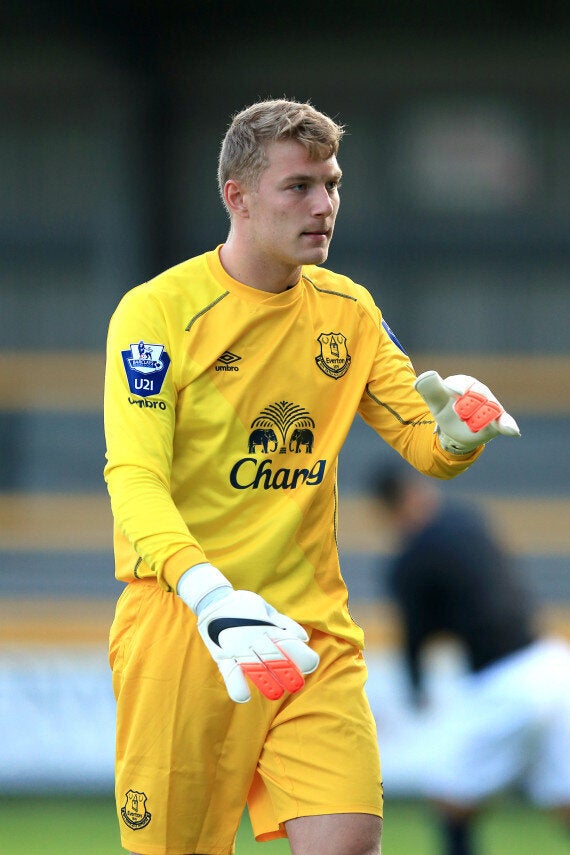 Staněk joined Everton from Sparta Prague
Related