Mary Berry has shared her thoughts on her fellow 'Great British Bake Off' judge's marriage, revealing that she's glad Paul Hollywood is back together with his wife.
Paul and his wife Alex had marriage difficulties in 2013, when it was revealed the baker had an affair with his US 'Bake Off' co-presenter Marcela Valladolid.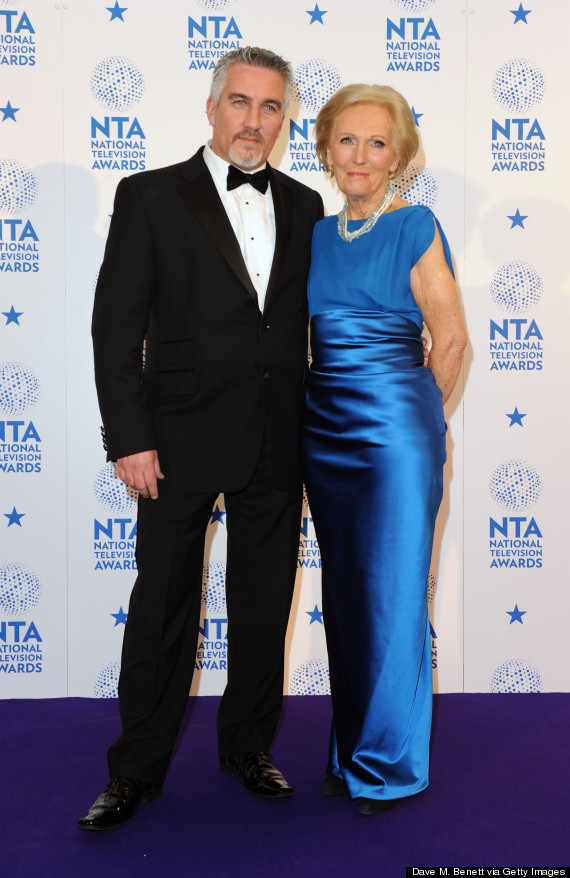 Paul Hollywood and Mary Berry
However, the couple have since patched things up and Mary is delighted Paul's happy again.
Mary told The Sun: "What happens in Paul's private life is down to Paul. What I do want is to see Paul happy — he deserves that.
"Alex is lovely and a great mum and they've got a lovely little boy."
Mary and Paul have recently reunited for the latest series of 'Bake Off', where they are once again joined by Mel and Sue, who make it their duty to alleviate some of the tension rising (sorry) in the 'Bake Off' tent.
REVIEW: 'Great British Bake Off' - Taking The Biscuit
However, the troublesome duo can be slightly off-putting…
"They do make jokes and I don't understand all of them but those two are fantastic entertainment," Mary said. "What they bring to the show is a sense of light-heartedness.
"A number of contestants are really calmed down by them because with the pressure and the television cameras, it can be quite a fraught process."
Fans will be seeing a lot more of Mel and Sue later this year, as the pair have landed an ITV daytime show.
LIKE US ON FACEBOOK | FOLLOW US ON TWITTER