Lego has a new headquarters under construction in Denmark.
And while it's not literally made of plastic Lego bricks, it's taking inspiration from its famed clickable blocks in other ways.
For one, the design is clearly inspired by Lego - and is even celebrated with this limited edition set. Danish architect Bjarke Ingels told Dezeen:
"Lego is a good way of explaining what architecture, at its core, is really about. It's the rigour and rationality of the Lego bricks that create these infinite possibilities of combination."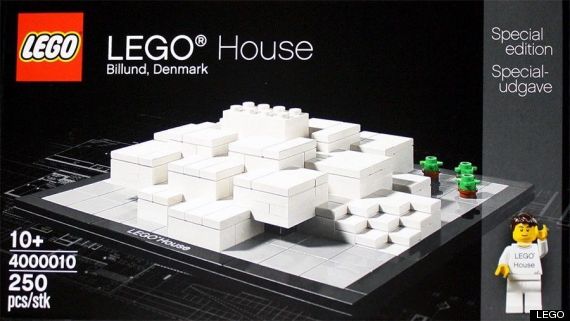 The entire structure of the building its designed to resemble the blocks for which the company is famous, down to the way it was 'put together' in the design stage right up to the way the new Lego museum will look for visitors.
The Lego House will even have a recreation of a Lego brick on the roof, with six visible studs which will be clearly recognisable from the air.
This whole effort isn't entirely surprising - Lego has made a huge effort recently to link itself to architecture and design, as well as, you know, plastic Ghostbuster figures and stuff.
The Lego House opens in 2016. Head here for many more pictures of the new HQ, or watch the video introduction to the design above.