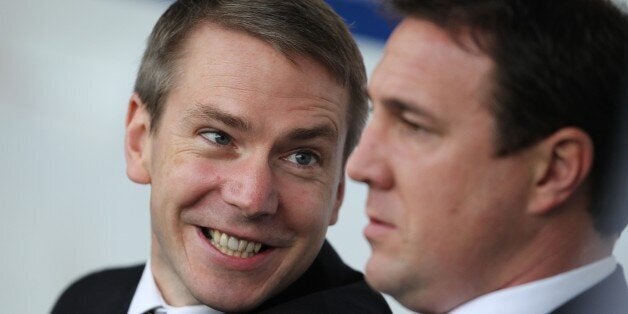 Malky Mackay and Iain Moody's careers in football could be in jeopardy after the pair were reported to the Football Association and accused of being sexist, homophobic and racist.
In one of the most jaw-dropping sport stories this calendar year, the duo's former employers at Cardiff City have sparked an FA investigation just when it appeared they would be reunited at Crystal Palace, where Moody is the sporting director.
Mackay was installed as the firm favourite to replace Tony Pulis as manager at Selhurst Park last week. However Palace are believed to have scuppered plans to appoint him after they were made aware of the FA's investigation. The Mail claim Cardiff reported Moody for "aggravated misconduct".
And a string of text messages published in the Mail have shed light on the chaos that engulfed Cardiff last season, which began when Moody was suddenly sacked.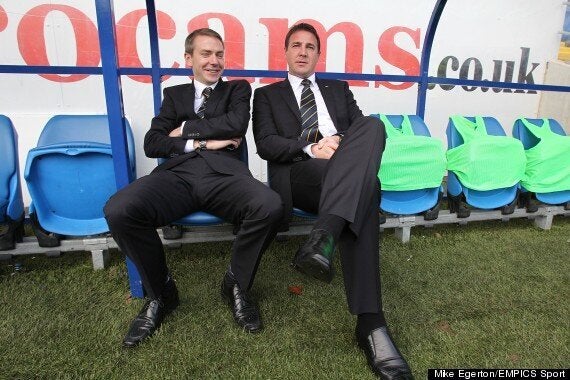 Mackay and Moody will not be reunited at Selhurst Park
The messages include derogatory remarks about Cardiff midfielder, Kim Bo-Kyung, football agent Phil Smith and an unnamed female agent.
"Fkn chinkys. Fk it. There's enough dogs in Cardiff for us all to go around."

On Cardiff's South Korean international Kim Bo-Kyung

"Go on, fat Phil. Nothing like a Jew that sees money slipping through his fingers."

On agent Phil Smith

"He's a snake, a gay snake. Not to be trusted."

On another club's official

"Not many white faces amongst that lot but worth considering."

On potential transfer targets

"I hope she's looking after your needs. I bet you'd love a bounce on her falsies."

On a player's female agent

A picture entitled Black Monopoly (where every square was a "Go to Jail" square)

Sent to members of Cardiff's staff
Israeli club Maccabi Tel Aviv are also referred to simply as "the Jews", a French youngster is described as "an independently-minded young homo" and one player's career "Doesn't look like a good cv. And he's Nigerian."
The text messages were discovered after a dawn raid on Moody's south London home in March, as part of Cardiff's investigation into eight transfers.
London law firm Mishcon de Reya's investigators obtained a search order from the High Court to enter Moody's house in Balham, where 70,000 text messages and 100,000 emails were recovered from electronic devices.
After his sacking last December, Mackay launched a £7.5 million compensation claim against Cardiff's owner Vincent Tan for compensation but dropped the action in May.
In a statement, the Scot said: "Today I have reached a settlement agreement dropping all claims I have made against Cardiff City Football Club. I did not want to be in litigation and believe that it is in the best interests of all parties to have a clean break and move on."
Tan believes the Cardiff manager overspent on transfers last summer, which included the £7.5m arrival of Andreas Cornelius and £11m Gary Medel. The pantomime villain of Cardiff's campaign which saw them relegated, Tan replaced Moody with his son's friend, the 23-year-old Kazakh Alisher Apsalyamov last October.
Moody said in response to the allegations: "I can't make any comment at all. It's obviously a legally privileged position at the moment."
Palace were this week fined in relation to the alleged leaking of information about the Cardiff side prior to the clubs' clash last season. Cardiff alleged their team was leaked to Palace, who beat the Bluebirds 3-0 at Cardiff City Stadium on 5 April.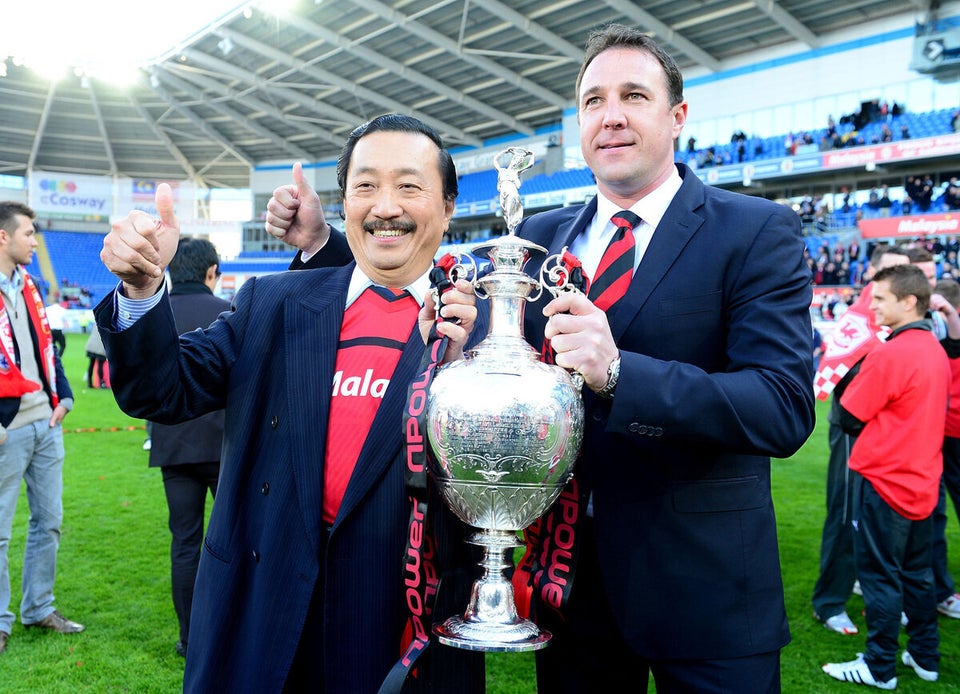 Mackay and Tan