Liverpool have agreed a £16 million fee with AC Milan for the transfer of striker Mario Balotelli.
Balotelli, 24, will become the Reds' ninth signing of the summer as manager Brendan Rodgers prepares for a season featuring Champions League football again.
Rodgers earlier this month denied the club would sign Balotelli after Liverpool played AC Milan in a pre-season friendly.
"I can categorically tell you Mario Balotelli will not be at Liverpool," Rodgers said on 4 August. "In my last press conference I was asked a question about Mario Balotelli and I talked about what a talent he was and what an excellent player he was.
"And the next day it was wrote as if we were signing him.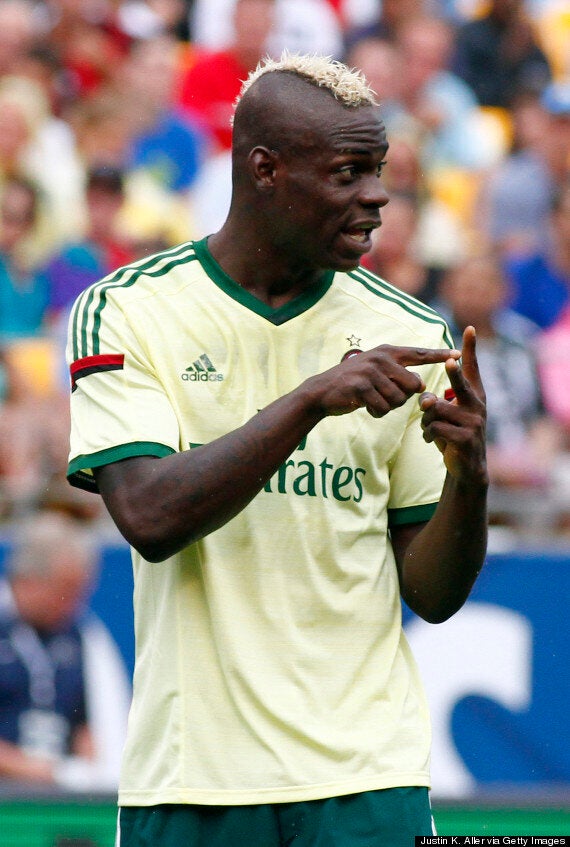 Balotelli will become Liverpool's ninth signing this summer
"I just gave my perception of him as a player. It shouldn't be transmitted in to us signing the player."
Balotelli spent two-and-a-half years at Manchester City after arriving for £24m from Internazionale. He played an instrumental role in the club's FA Cup and Premier League successes, City's first major trophies in 35 years, and endeared himself to Blues with two goals in the 6-1 thrashing of Manchester United.
However, his irascible mood and fraught relationship with then-manager Roberto Mancini resulted in a £19m return to Milan in January 2013.
Rodgers has made no secret of his desire to sign a striker to replace Luis Suárez and in Balotelli he has chosen another forward with plenty of baggage.