i3/i5/i7 processors
4-8gb RAM
64-512GB storage
Integrated graphics
Included two-button stylus
Optional (hah!) Type Cover keyboard
MicroSD storage (up to 128GB)
From £639 (up to £1,649)
Microsoft's Surface Pro 3 is an extremely specific gadget.
It's not quite a tablet, even though it actually is one out of the box. And it's not a laptop, though it runs full Windows 8.1 and has an extremely good, equally weird and only theoretically optional £109 keyboard.
Neither is the Pro 3 just pitched somewhere in between those two concepts - which would indicate a lack of purpose, from which the previous two models suffered.
No, the Surface Pro 3 really is something different - a large, powerful computer with a touchscreen first mentality, but its eyes on the stars. It's capable of running everything boring you need in your working life, and yet also prepared to sit comfortably in the hand when you draw, browse or game away your evening on the couch.
So is it any good? And given that it's an extremely specific gadget, would this extremely specific reviewer buy one?
Let's review it twice to find out.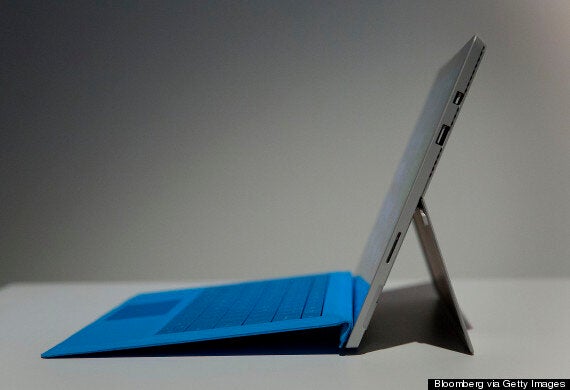 Surface Pro 3: The Generic Review

First, the basics. Technically, the Surface Pro 3 is a very well designed, very impressive piece of kit.
It's thin at just over 9mm. It's light, and has a large-enough, very detailed 12-inch, 2160 x 1440 pixels screen. It's attractive too, with a slick magnesium frame, intelligent and good-looking heat cents around the edge and front-facing speakers.
It also has a redesigned kickstand at the back, which allows for full freedom of movement now while also being extremely sturdy and trustworthy when you want it to stay in place. In the past the kickstand only had a few specific positions. This is much more useful, especially for drawing and using on the move.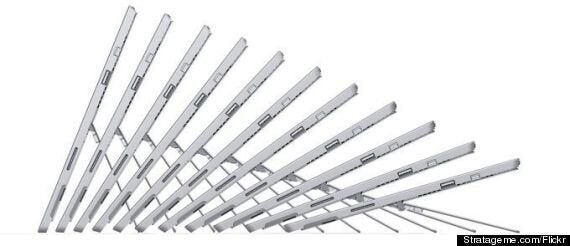 In terms of power, the Surface Pro 3 gives you everything you'd expect from the i3/i5/i7 options you can pick from - minus a bit of the expected Turbo boost when it gets hot and starts working on cooling its jets. Incidentally, it gets hot quickly and with gusto.
The battery life is also very solid. Microsoft quotes 9 hours as a good general ballpark, and in our test that seems about right -- though we weren't able to spend long enough with it to really check that in detail. It certainly seems enough for a full day's work us, as long as you manage the brightness of the screen a little.
The device also has a full-enough range of ports, including MiniDisplay and a MicroSD slot.
Best of all, the performance and build quality of the two main peripherals - the pen and the Type Cover - are pretty fantastic.
The included stylus - now based on N-Trig's tech rather than Wacom's - is best. The pen is weighty and solid, and the 'ink' seems to flow on the screen right under the nib. On the previous generations, there appeared to be a big gap between the two, but that's gone, which is lovely to see. The pressure sensitivity has dropped from 1024 levels to 256, but most won't notice the difference in most situations.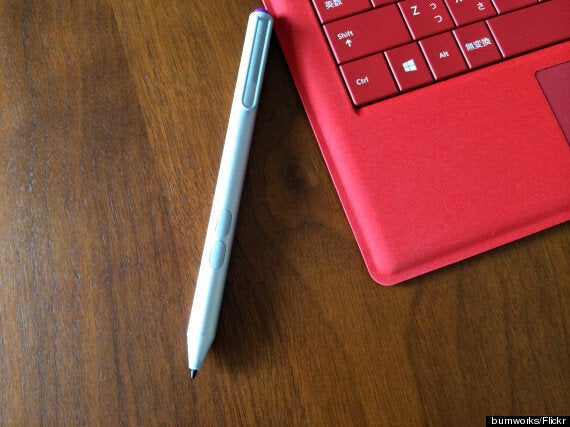 The Type Cover isn't quite as universally great, but it's not far off. As ever it clicks neatly into the bottom of the Surface and works instantly. It also knows when it's 'folded over' at which point it stops functioning. The trackpad is larger and made of a different material than the rest of the keyboard now, which makes it slightly easier to use (though still fiddly). At least it registers the left/right clicks reliably. As a whole the cover is still not perfect - placed flat it's a bit uncomfortable to use, while connected up at an angle via a handy magnet on the front of the Surface's screen it's a bit wobbly, like typing on a cereal box. But it's definitely good enough to make this a viable laptop replacement.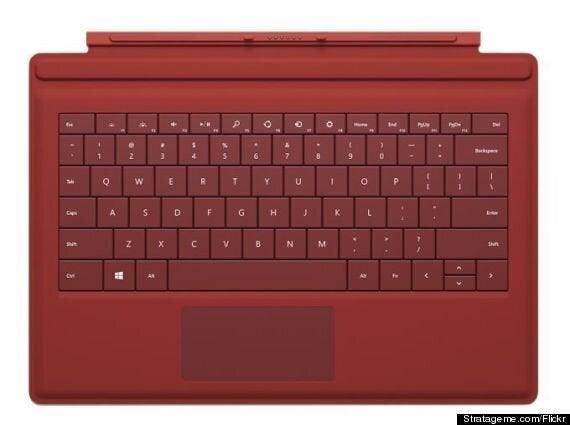 Indeed, in software terms this is clearly more of a laptop-tablet than the other way around. It's full Windows 8.1, with all the benefits and problems that implies. Many apps aren't built for the tablet format, while others just struggle to shine in comparison to Apple's generous range of built-in software, whether on iOS or OS X.
Overall, however, it's hard to fault as a straightforward gadget. It's well-built, high-quality and reliable.
Unfortunately it's also expensive (the Type Cover being an £109 'extra' is galling) and slightly maddening -- which we'll now address in our second review… Surface Pro 3: The Subjective 'Would I Actually Buy This' Review

I (as opposed to the royal HuffPost 'we') really want to love the Surface Pro 3. That's because I have very specific needs, which it in theory this totally addresses.
First, it's an actual laptop. That means I can use it for running a website on the move, downloading and editing images (and knowing where those images are, how to move the files around and everything else a desktop OS allows). It has a good-enough keyboard, though the trackpad isn't brilliant, and a battery that again just about gives me the time and capacity to get things done without panicking.
As well as an editor, I am also an illustrator and artist - and while that usually sounds like something I like to say that I am to impress people in cool Shoreditch bars/my own imagination, it really is a big part of my life.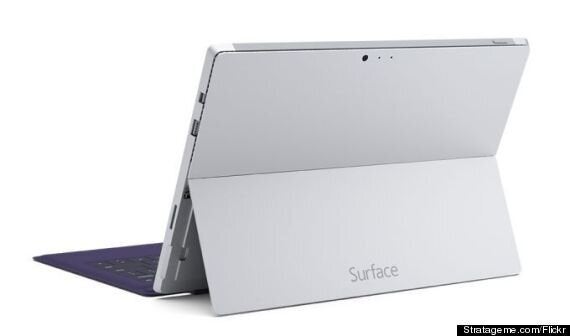 Thing is, there are some ways in which the machine just fails to fully deliver.
For one thing, and just to totally undermine the impression that I actually have my life together, the i5/8GB version we tested totally failed to run any decent games like Dishonored or Dawn of War II (gaming is another passion, you know, in between being a smug arty bastard). I can live with that, but it's a shame. Another is that it lacks any software as elegant as Paper by 53 on the iPad or Garageband on OS X, both of which i use a lot for generalised creative meddling. Finally - let's face it - it's Windows 8.1, which is still nowhere near good enough for keeping a sane head on your shoulders.
There are other niggles too. It gets very hot. The charger is fiddly and seems loose. It's still quite heavy. There's no 4G version.
And then there's the price. The i3 version at £639 seems like a deal, but the performance just isn't good enough. That leaves the i5 with 4GB RAM for £849 or 8GB for another £250 - or above that a frankly ludicrous i7 version for around £1649. Oh, and other £109 each for a Type Cover. So you're looking at close to £1,000 for a machine which is more expensive than a Macbook Air, harder to use (and to love, frankly) than an iPad Air and not as specifically great at anything as either.
But can I really ditch my existing bag of tools, and trade it all in for a Surface Pro 3? Based on a ludicrously tight 24-hour review window? Because I like the pen?
Almost, oddly enough. But not quite yet, I'm afraid. Not yet.