After much speculation about the state of their relationship, Nick has confessed that things weren't looking good for the couple, claiming there is "trouble in paradise".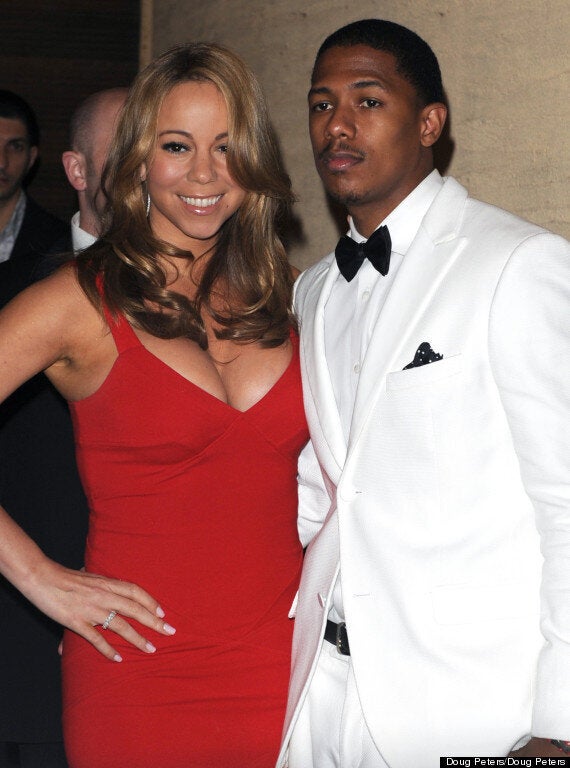 Is it Splitsville for Nick and Mariah?
However, Nick was quick to deny claims that cheating was the reason behind their split, insisting that infidelity had "nothing to do" with their marital problems, before going on to add that his "main focus" for the time being were his three-year-old twins.
TMZ have reported that the couple split up back in May, claiming that the pop diva was furious with her husband after he repeatedly over-shared about their private lives - including details about their sex life - in interviews.
The site claims the final straw came during an interview on Power 106 radio, where he was asked to name five celebrities he'd slept with, before reeling off a list including Nicole Scherzinger and Kim Kardashian.
The couple tied the knot at Mariah's private estate in the Bahamas in 2008, just two months after meeting on the set of her music video, 'Bye Bye', in which he played her love interest.
In 2010, Mariah confirmed that she and Nick were expecting their first child, which later turned out to be twins. They named their daughter Monroe, after film legend Marilyn Monroe, while their son was named Moroccan because of the Moroccan-inspired room that Nick had first popped the question to Mariah in.
Messiest Celebrity Divorces