We can't quite believe it, but it's officially been a year since Miley Cyrus caused a stir the world over when she emerged from a giant teddy bear at the MTV Video Music Awards and delivered one of the most controversial performances in VMA history.
Performing her then-new single 'We Can't Stop' with her bleached hair in bunches, Miley rocked out on stage in a teddy-inspired leotard, enthusiastically spanking her backing dancers all over the stage and - of course - letting her famous tongue hang loose.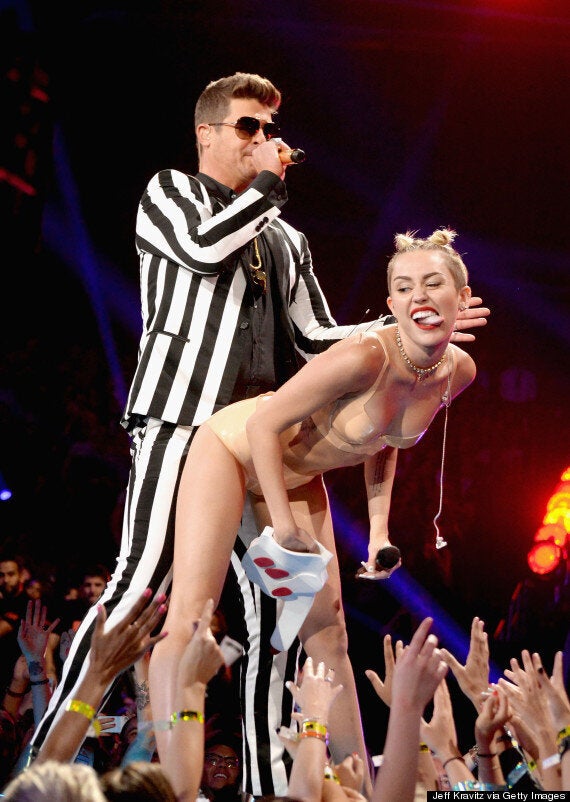 Has it really been a year already?
As if all of that wasn't eye-assaulting enough, the arrival of Robin Thicke in a Beetlejuice-esque striped suit kicked things up a notch, with Miley then stripping to some flesh-coloured undies before getting a little bit overly friendly with a foam finger.
Understandably, it all caused quite the controversy, with more hilarious photo-shopped pictures and opinion pieces written about it than you could shake a foam finger at. Some thought Miley had gone too far with the performance, while others praised her bravery (Miley herself said she "doubted" she'd be back at the VMAs. She's attending this year, but not performing).
Of course, the performance did exactly what it set out to do by creating a whole lot of buzz around Miley before the release of her 'Bangerz' album. But while some thought she'd struggle to top her VMAs performance, it turned out that she was actually just warming up, and here's what she's been up to in the 12 months since her awards show controversy first aired...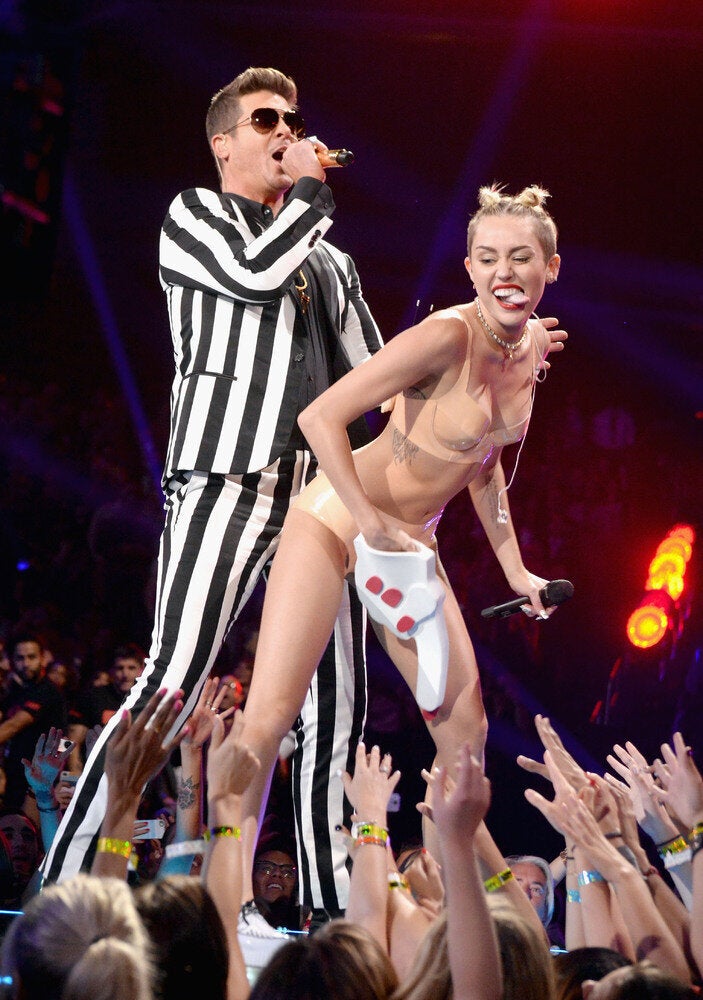 Miley Cyrus: One Year Later