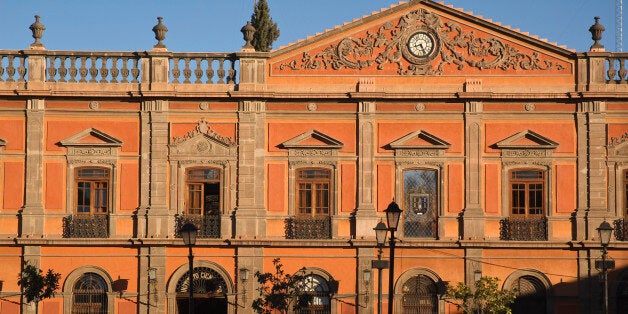 Female soccer player twins have left the University of Mexico after an initiation left one of them in hospital.
Eighteen-year-old Devin Scelsi was hospitalised after a night of heavy drinking when her sister Danielle alerted campus police that she was struggling to breathe and appeared to be vomiting, reported OC Weekly.
Two days later both girls had withdrawn from the university.
Local media claim the girls were sprayed with urine and made to strip, something university officials have denied.
The school have cancelled the first soccer match of the season after Sunday night's hazing incident.
At a news conference in Alburquerque, Athletic Director Paul Krebs said: "Whether it's coach [Kit] Vela, myself, as a department, we failed the young women in this program, that they didn't understand and they didn't know better that what they were doing was simply wrong and uncalled for and should have never happened."
He added: "These are good women, but they damaged the reputation of the university, the women's soccer program, and themselves."
Coach Kit Vela told the conference that Devin was released from hospital on Monday.
In a statement sent to the OC Weekly, the Scelsi family said: "No person should be subjected to the type of abuse, humiliation and degradation that our daughters were forced to endure as they embarked on what should have been a momentous time in their lives. We urge the university to take swift action to end this reprehensible behavior and the culture of shameful hazing that we now know exists."