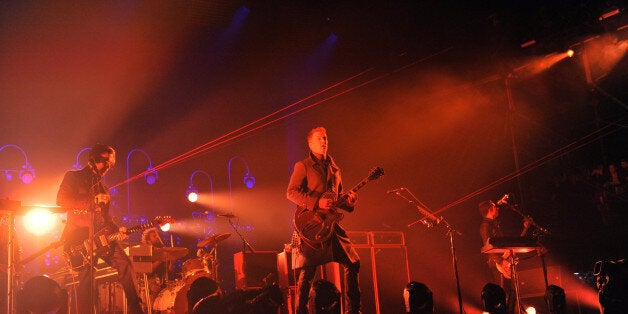 However, a certain Mr Jamie T managed to become the most-talked about act of the day.
After plenty of rumours, the Wimbledon-born singer took to Twitter on Friday afternoon, confirming that he was set to perform at one of the event's smaller stages.
By 7.15pm, the tiny tent was packed and latecomers had no chance of seeing the musician's long-awaited return.
After launching into a rendition of 'The Man's Machine', Jamie wasted no time turning his focus to his new material, performing 'Don't You Find', the first track from his upcoming album 'Carry On The Grudge'.
Much to the delight of the crowd, Jamie made room in his ten song set for old favourites 'If You Got The Money' and 'Sheila', before closing with 'Sticks'N'Stones' as crowd surfers were pulled over the barrier.
Queens Of The Stone Age's headline set didn't disappoint either, though the crowd were nowhere as raucous as the hordes who saw Jamie T earlier in the day.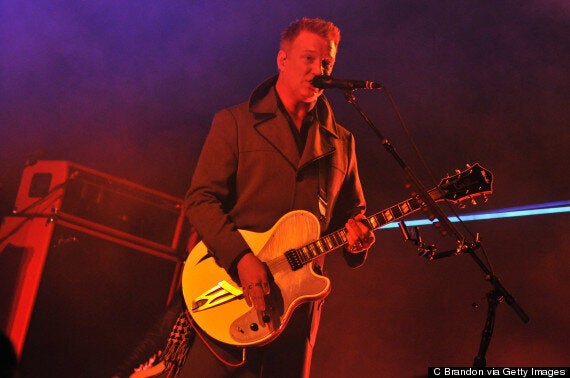 Their whistle stop tour through their hit-laden back catalogue included renditions of 'But I Feel Like A Millionaire' and 'Sick Sick Sick', after making the bold decision to make 'No One Knows', arguably one of their most well-known tracks, the second song of their set.
While Paramore's set was plagued with technical difficulties and sound issues, there were none of these problems for Josh Homme and his band, who loudly stormed through their gig.
Other highlights of the day included grunge duo Drenge and Wilderness Festival headliners Metronomy. Tonight, Arctic Monkeys will headline the festival for the first time in five years.
Popular in the Community