'Coronation Street' star Alison King, who plays Carla Connor on the soap, has asked bosses for extra security due to her fears over a female stalker, according to reports.
The actress has reportedly been targeted by a stalker, who often waits at the 'Corrie' studios.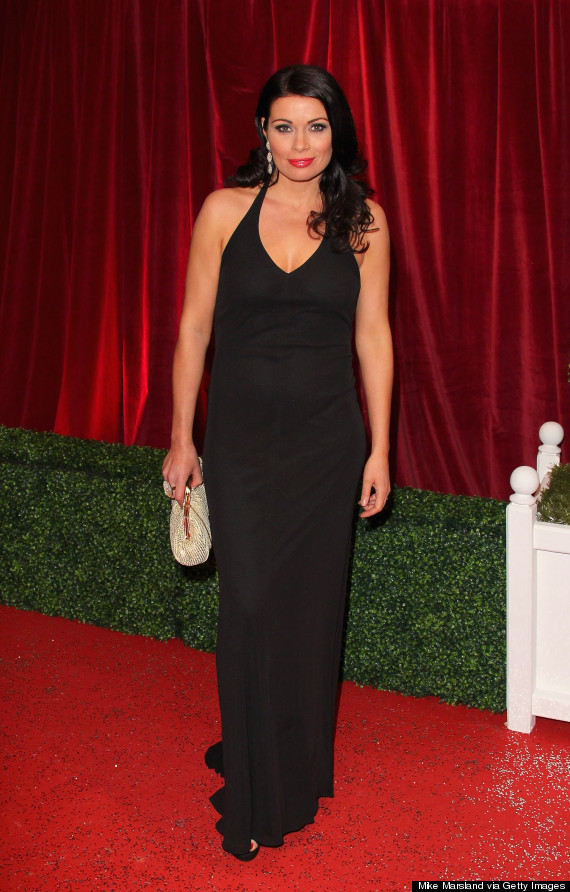 Alison King
The Sun reports that Alison is "constantly looking over her shoulder" and has been left shaken by encounters with the individual.
"This woman is a regular at the show studio and often waits by the gates," a source tells the paper. "She seems to be obsessed with Alison and has been repeatedly warned by police and our security staff to back away.
"Her behaviour has grown more intense and Alison is very distressed.
"The worry is the woman will find out where she lives."
The paper adds that the woman recently approached Alison when she was making an appearance at the Southport Flower Show.
The encounter happened halfway through a four-hour appearance by Alison at the show on Merseyside.
"The woman was carrying a dossier of gushing ramblings and tried to push it into her hands," an onlooker tells the paper. "Security staff stepped in and it was all over very quickly, but Alison was visibly shaken."
"Alison wants all possible precautions taken," a 'Corrie' source adds.
Since joining the 'Coronation Street' cast in 2006, Alison has starred in a number of huge storylines, including a 2010 plot which saw her character kidnapped by Tony Gordon.
More recently, Carla was one of four suspects in the Tina McIntyre murder case.
A 'Corrie' spokesperson declined to comment when contacted by The Sun.
LIKE US ON FACEBOOK | FOLLOW US ON TWITTER