Maybe Luis Suárez bit the wrong Italian. Bari forward Giuseppe De Luca was bitten by Avellino's Gianmario Comi but instead of receiving the sympathy of officials and teammates was sent off by the referee.
De Luca protested he had been bitten so vehemently the blinkered official had had enough of his grievances and dismissed him.
Even worse for De Luca was that Comi netted Avellino's equaliser as they went on to win the match.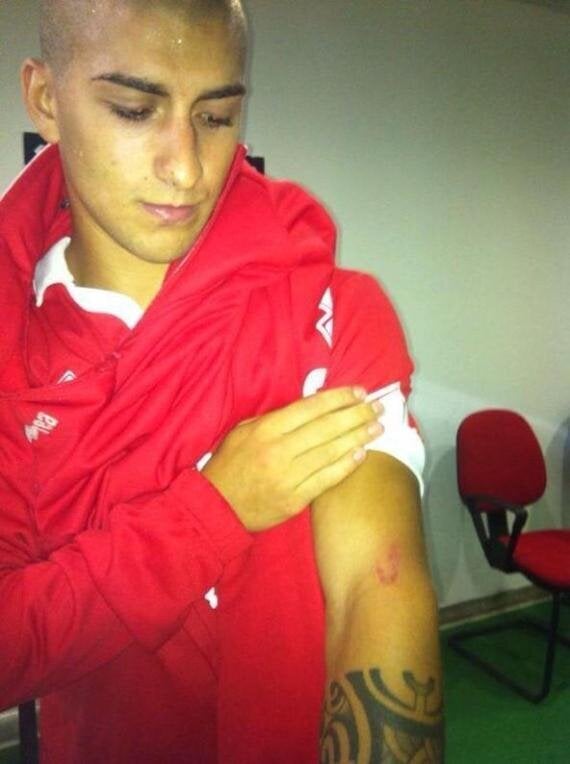 De Luca shows off his bite mark
Popular in the Community