Fancy getting some serious discounts on iTunes? Well for just three days you'll be able to buy iTunes Gift Card vouchers with 25 per cent off courtesy of PayPal.
Apple very rarely discounts any of its products so this opportunity to get hold of Apple credit for less than it's worth will surely be snapped up in an instant.
PayPal has confirmed that the offer will only run from 26 August to the 28 August and is entirely dependent on them not running out of codes as they have a limited supply.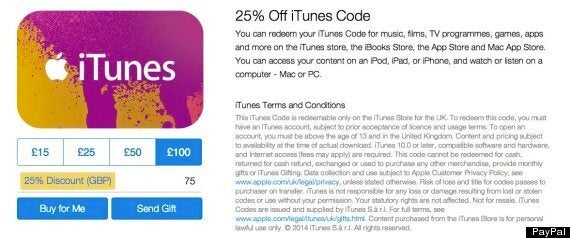 In case you're wondering what the promotion entitles you to then here's the full breakdown:
£15 Gift Card = £11.50
£25 Gift Card = £18.75
£50 Gift Card = £37.50
£100 Gift Card = £70
Popular in the Community