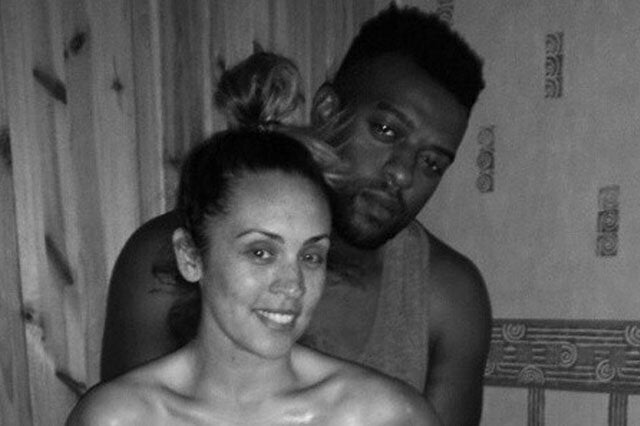 Oritsé, 27, took to Twitter to share his experience of watching AJ give birth to their son on Sunday, August 24.
Oritsé and AJ only revealed that they had a baby on the way in July, when Oritsé tweeted a photo showing a heavily pregnant AJ in a crop top.
The secretive pair kept AJ's due date to themselves, but the size of her bump in the snap led to speculation that it wouldn't be long before they became parents.
Over the past few weeks, AJ has been vocal on Twitter about her eagerness to reach the end of her pregnancy.
She shared the photo above of her and Oritsé having a cast made of her baby bump, along with the caption:
i
Baby cast in the making!!! Bump and mummy and daddys hands!! So special!! Even tho my face says exactly what im thinking....I can't stand up much longer hehehehe xxx
i
AJ has also said that she's looking forward to an end to her 'restless nights,' so fingers crossed the new arrival sleeps through the night!