Britain's most senior police officer has said he is concerned by the number of stabbings at Notting Hill Carnival, some of which were "centimetres from being a murder".
The carnival was once again marred by violence, as people asked why some are "intent on ruining" the annual event which was founded to be a stand against violence.
Three men were stabbed and two police officers were hurt as violence overshadowed the final day of the carnival. Eight other people were described as having suffered "knife wounds".
The violence led police to activate far-ranging stop and search powers to stop people to check for weapons.
Today Sir Bernard Hogan-Howe said: "Although early indications are that reported crime is down at this year's Notting Hill Carnival, I am concerned by the number of stabbings over the weekend.
"Stabbings are up on last year and in some cases these are just centimetres from being a murder. Each will be thoroughly investigated and we will do everything possible to ensure those who brought trouble to Carnival are placed before the courts.
"Two of my officers were injured during an arrest yesterday and this shows the risks they must take. I would like to thank all the officers and support staff for their hard work in the most difficult of weather conditions. Their commitment is a major factor in ensuring the carnival is a safe and enjoyable event for the vast majority of those attending."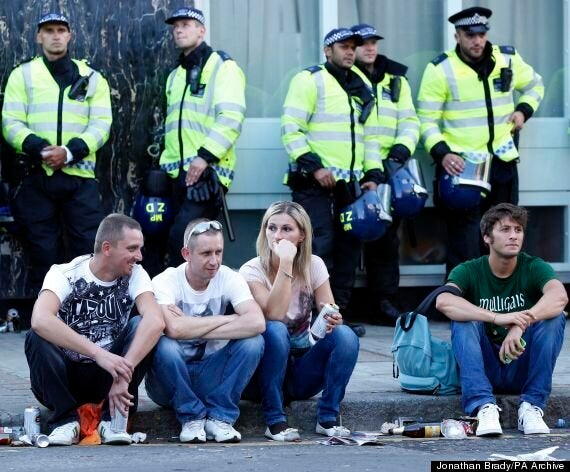 Violence marred the event which is Europe's biggest street festival
A 33-year-old PC was taken to hospital after being attacked while trying to make an arrest during the event in West London. He suffered injuries to his head and torso.
Meanwhile colleagues came under attack when they came to help him and a 35-year-old woman officer received torso injuries. She was taken to hospital but released yesterday, Scotland Yard said.
There were 157 arrests over the course of the second day taking the total for the two-day event to 261. Arrests were for assaults, drug crime, criminal damage, sexual offences and possession of offensive weapons.
The violence frustrated many, with one tweeter asking why people were "so intent" on "ruining" the event.
The violence follows another stabbing at the 2011 event, when a 20-year-old man was stabbed in abdomen and hand, trying to break up a fight.
At last year's carnival, there were more than 300 arrests and 278 in 2012.
The Met said the situation forced it to activate special stop and search powers between 7pm yesterday and 2am today.
The force said the commander in charge of the policing operation decided to impose Section 60 and Section 60AA orders, which empowers officers to stop and search people for weapons within a designated area without requiring any specific suspicion.
Officers can conduct searches under the powers whether or not they suspect the subject to have been involved in wrongdoing.
Section 60AA gives police powers to order the removal of disguises where section 60 has been invoked.
Police said the measure was taken "in response to incidents of violence, and intelligence received, which have taken place within a short period of time".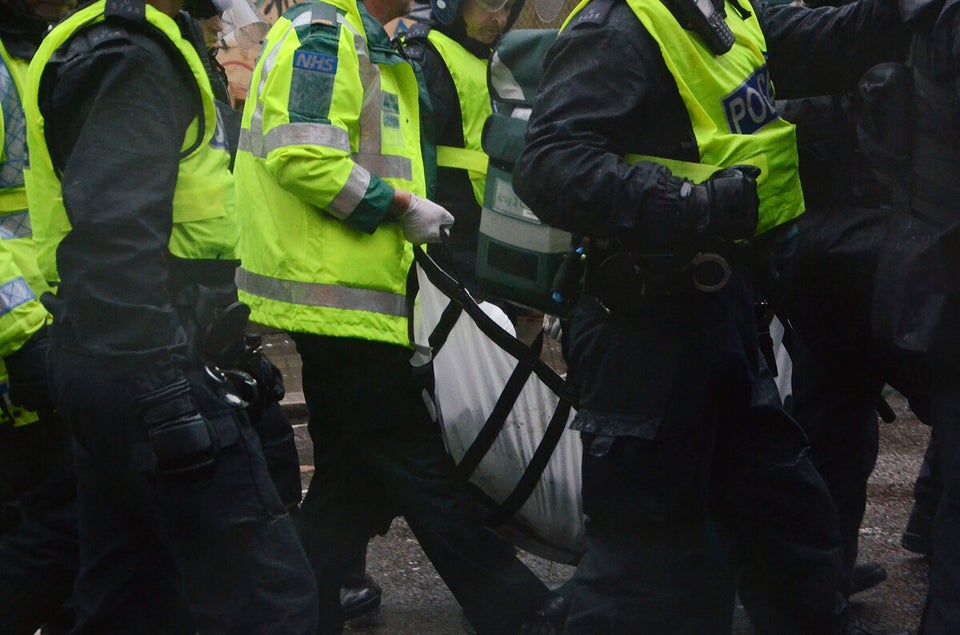 Violence Mars Notting Hill Carnival
Some 7,000 police officers were on patrol as thousands of revellers braved the wet weather to experience Europe's largest street festival.
The procession of sound systems and floats was delayed due to rain, but an organiser said it started at midday and there has been a continuous flow of bands since.
Flamboyant headdresses and skimpy costumes were joined by umbrellas and plastic ponchos, although there were thought to be fewer festival-goers present than there were on Sunday.
A number of business owners and residents boarded up their properties on the carnival route in a bid to avoid damage.
A gang crime crackdown in the run-up to the party resulted in 157 arrests and the seizure of guns, drugs and thousands of pounds in cash.
As part of Operation Kent officers retrieved two machine guns and a handgun, crack cocaine and around £78,000 in cash.