Arsenal could complete one of the most obscure signings of the transfer window after former Birmingham City striker Nikola Žigić's agent claimed the Gunners had offered him a one-year contract.
Žigić, 33, scored in the Blues' 2011 League Cup final win over Arsenal at Wembley and is a free agent after Championship side Birmingham released him in the summer.
Olivier Giroud's ankle injury has intensified Arsenal's pursuit of a striker but in a week in which they have been linked with moves for Radamel Falcao, Edinson Cavani, Danny Welbeck and Loïc Rémy it is Žigić who could join the club.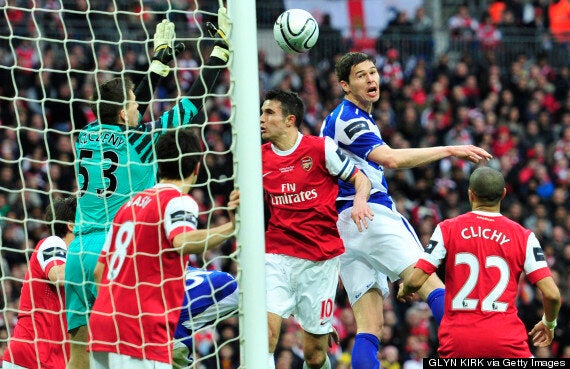 Žigić stoops to score past Arsenal at Wembley in 2011
"We will see what happens, but everything Nikola has to decide."
Žigić scored a pivotal goal in his final Birmingham appearance as they dramatically avoided relegation to League One on the final day last season, however the 6ft 7in frontman only scored 37 goals in four years on a generous £60,000-a-week deal at St Andrew's.
Related