'The Great British Bake-Off' is here again and - as far as we can tell from our our friends, family, Twitter and - frankly - our search data, that's all anyone cares about at the moment.
Fortunately, if there's one area of domestic life in which it is genuinely possible to fully indulge your gadgets habit, it's baking.
With so much precision and equipment involved, a simple (or not so simple) piece of tech can be the difference in the kitchen between a glorious crumb and a melted ice cake (sorry Iain).
We've selected seven of our favourite kitchen gadgets, and now we're asking for your help in finding more.
Tell us about your favourite bake-off gadgets and we'll cover them in a follow-up next week!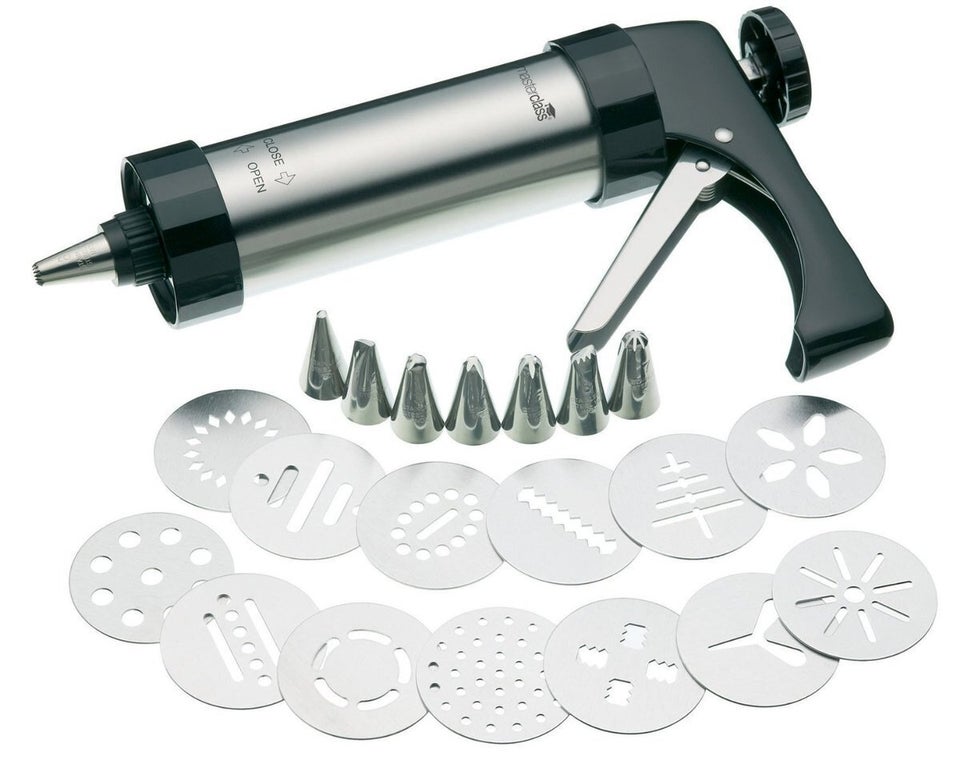 7 Ace Baking Gadgets