Andy Murray's US Open campaign was blown back on course on a windy New York night.
After his struggles with cramp against Robin Haase on Monday, which almost proved terminal to his hopes for the tournament, what was required against German qualifier Matthias Bachinger was a straightforward outing.
And that was exactly what played out under the lights on Arthur Ashe Stadium, Murray easing to a 6-3 6-3 6-4 victory to set up a third-round meeting with Russian Andrey Kuznetsov on Saturday.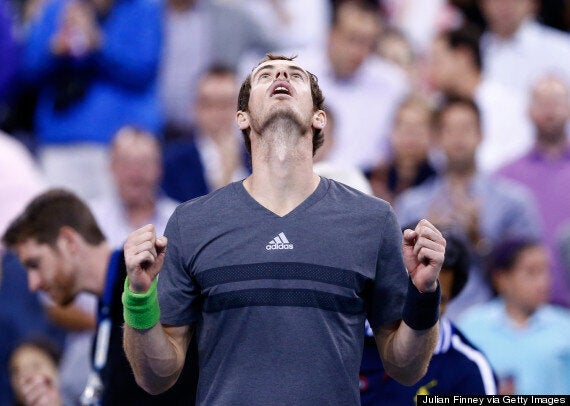 Murray is bidding to regain the US Open title he won in 2012
Both players initially found the conditions difficult but, once Murray adjusted to them, he produced some excellent tennis and looked to be enjoying himself.
The eighth seed said: "It was extremely windy today. That was the hardest part about the conditions. It's difficult to play close to the lines or anything like that. But I hit the ball well considering, I served better, and obviously I moved a bit better today as well.
"I don't mind playing in the wind. I like it. You have to play slightly different tennis than usual but I've always enjoyed it. I grew up playing in the wind a lot. I don't have a problem with it."
The cool conditions meant there was never any likelihood of a repeat of the physical problems that afflicted Murray so surprisingly on Monday.
The good news for the 2012 champion is there have been no lasting effects, with the two days off in between matches no doubt an extra bonus.
"I hope I feel better every day now," he said. "I felt fine the last couple days. I practised well and didn't have any problem. Tonight was fine, too."