Giroud has been ruled out until the new year with a broken tibia, robbing the Gunners of their first-choice marksman in a position where they are short of established cover.
Wenger admits he will be monitoring the transfer market until the window closes on Monday and is willing to spend if the right player becomes available.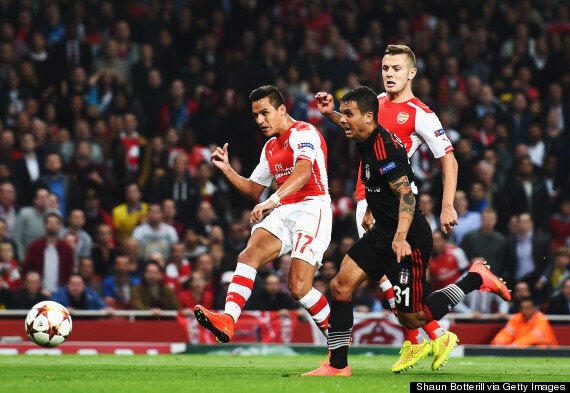 Alexis Sánchez started up front against Everton and Beşiktaş
But the Frenchman, responding to the widely-held belief that Arsenal will fade from contention unless they strengthen up front, claims he is not in a position where he must buy.
"Of course we can be successful. Why not? The success of the season does not depend on one player that you buy or not," Wenger said.
"If I give you the number of strikers we have at the moment, it's absolutely unbelievable. We have Yaya Sanogo, Alexis Sanchez, Theo Walcott and Lukas Podolski. Giroud will be back during the season and Joel Campbell can play centre-forward as well.
"You sign players when you think it strengthens your squad. If you find the right player, then you want to do it. We've shown in the last two seasons that when we think money has to be spent, we do it. But we want to do it in the right way.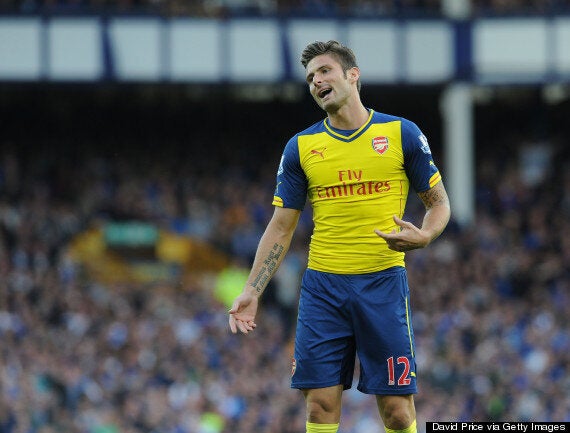 Giroud is out injured until the new year
"I will be on alert until the last minute of the transfer deadline."
Former England striker Gary Lineker stated on Thursday that Arsenal must add firepower if they are to win major silverware as £35million signing Sanchez, who started as the lone striker against Everton and Besiktas, is more suited a wider role.
"We live in a society of opinions," Wenger said. "People are better informed these days. Many of them are better informed than I am. But all of these opinions don't mean people are right. Everyone is entitled to an opinion, but that doesn't mean it's right.
"In fact, when opinions have been wrong in the past, people have never come out and say 'sorry I was wrong' -the easiest thing is to have an opinion."
Popular in the Community