What would you do if you found out somebody you've fancied for a weeks might be leaving your home town? Propose, obviously!
Well, by the looks of things, that's what Lee Carter is about to do in 'EastEnders'.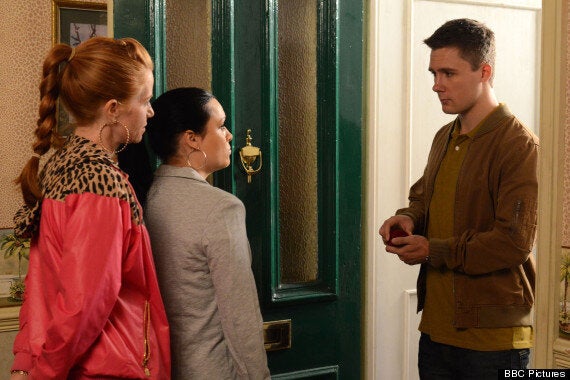 Whitney and Bianca are stunned
When he finds out Bianca and her family are planning leave Walford, obviously by getting in a black cab and doing a circuit of the Square before driving off into the sunset, Lee decides there's only one thing to do.
Naturally, Bianca is somewhat bewildered to see Lee on her doorstep clutching a jewellery box and Whitney looks just as shocked.
Lee's only been the Square for a few months and before hooking up with Whitney he bedded Lucy Beale, just days before she was murdered.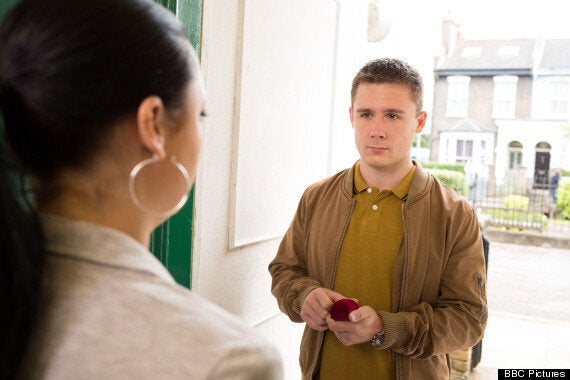 Put the ring box down and walk away, Lee
If Lee does propose, surely she won't say yes?
Will Denise and Ian ever make it up the aisle? Your guess is as good as ours…
Watch 'EastEnders' on Monday 8 September to see if Lee manages to put a ring on it.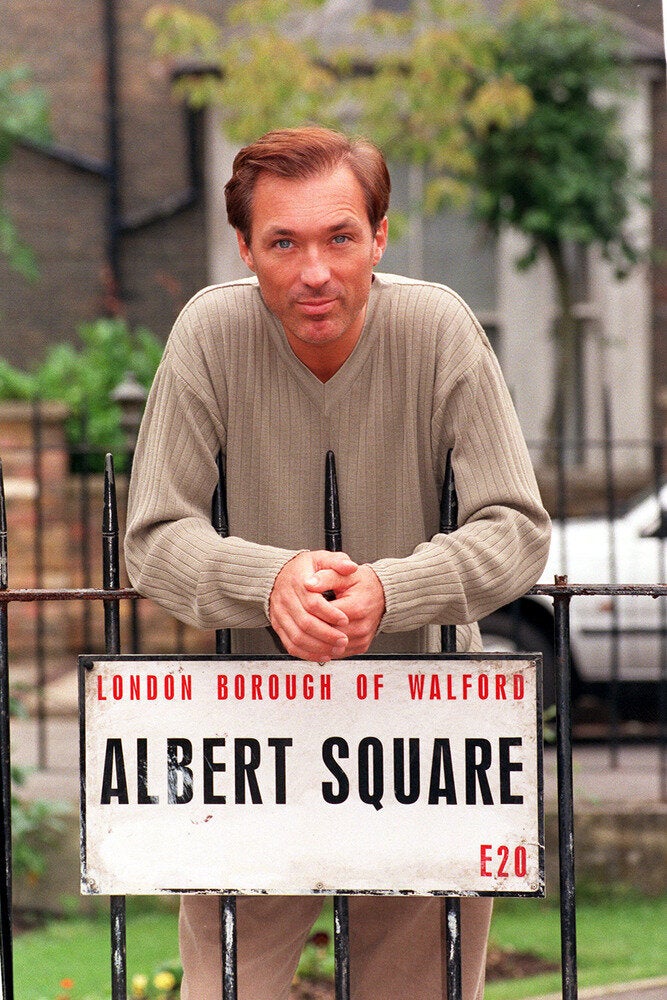 'EastEnders': Sexiest Ever Stars
Popular in the Community