"It's really sad," Peter Hook says of the New Order split, giving a slight laugh and adding: "I've not shed many tears, but it's very sad when you come back and look at what we did.
"We've achieved so much over the years and been through so much together, it's a great shame."
When you consider the sheer volume of articles, blogs and speculation over New Order's 2006 break-up, hearing bassist Peter Hook speak calmly and rationally, with a twinge of sadness feels surprising.
Isn't this supposed to be one of the most bitter break-ups in music history?
"The interesting thing is that New Order finished on an okay note," he explains to Huff Post UK. "It was only after we split that things got worse."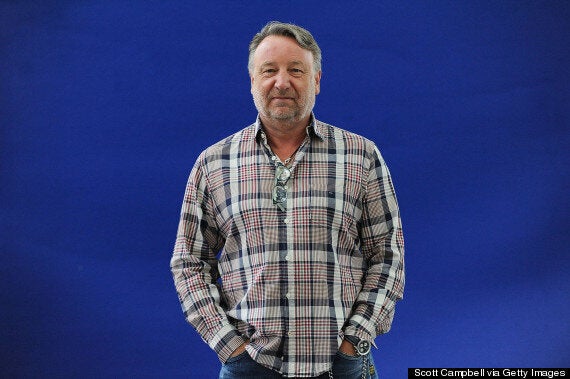 While Peter's former bandmate Bernard Sumner has since reformed the band, the bassist isn't part of the new look New Order - one he calls "Fraud Order", "a Frankenstein New Order, put together out of a few old parts, with a couple of new parts bolted on and then jump started with an economic crisis".
However, he is still performing their songs and this Autumn, with his band The Light, Hooky will embark on a UK tour, performing the albums 'Lowlife' and 'Brotherhood' in full.
As Peter details the long and lengthy legal battle he's currently embroiled in, it becomes clear that there are two major sticking points which continue to irk him, one of which, he's directly addressing under his latest guise, who will perform Joy Division's 'Unknown Pleasures' in full at Bestival.
"I started this [Peter Hook And The Light] to celebrate thirty years since Ian Curtis's life [ended]," he says of his band's 2010 formation. "That's the whole reason.
"When we were together as New Order we never celebrated anything to do with Joy Division.
"When I looked at the music, I realised that I hadn't given those wonderful songs any attention for 30 years," he explains, laughing: "It was like neglecting your kids!
"Then I started listening to them because the thing that struck me about Joy Division - and early New Order - is that people who listen to it have only listened to it on record.
"One of my great frustrations, when we were together as New Order before we split up in 2006, was that we never got to [play Joy Division tracks].
"We played so little it was just really, really frustrating. It was like having a fantastic shop and nobody with the keys to open it! I don't want to get back to that again."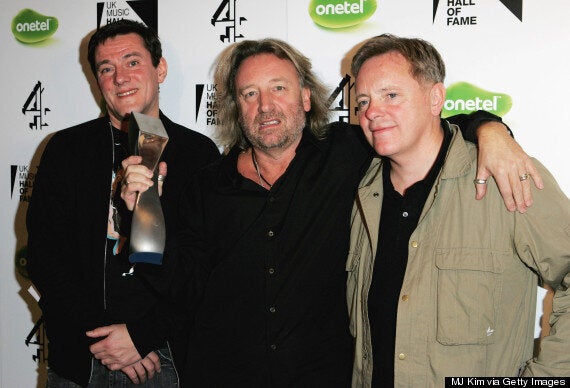 Steven Morris, Peter and Bernard Sumner in 2005
Bestival is the last scheduled performance of 'Unknown Pleasures' for the band, however the bassist refuses to rule out taking to the stage to perform the 1979 album again.
"After not having it [the album live] shall we say, for 30 years, and finally getting it back four years ago, what happens is, if anybody comes up with an idea where it can fit (playing the Joy Division albums in full) then I'm all for it really," he explains. "I don't want to let the Joy Division stuff go.
"After working so hard to get it all going again, it seems daft to do what I was very critical of in the first place, as New Order did and not do any Joy Division.
"So yeah, I've found a way to keep it going which is by supporting ourselves and to be honest with you the more incarnations I come up with, it gives more opportunities, which is what I've always wanted."
Along with the fact New Order neglected to pay tribute to Ian in the way Peter desired, the bassist also thinks they didn't give their own material the time it deserved.
"My biggest frustration is that Steve [Morris] and Bernard weren't very adventurous," he continues. "They just wanted to play a greatest hits set and get the fuck out.
"I'd say, 'well what about the other music? People loved it, that's how we used to play, we built our following on that old music,' and they'd go 'nah, can't be bothered'."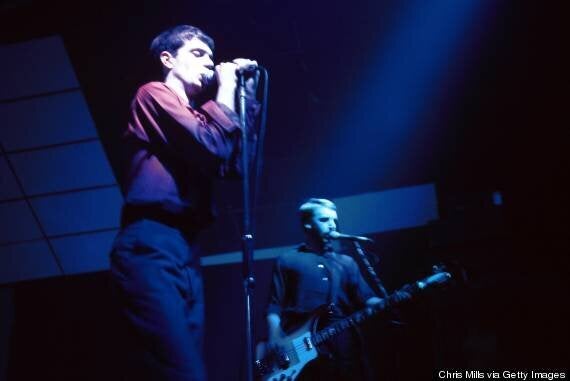 Ian Curtis and Peter performing
Now, it's Peter's turn to do it his way, and after four years of touring, The Light are heading out again, this time with New Order albums on the setlist.
"I've never played this many songs in my life because New Order were quite conservative," he reflects. "They played more or less the same 12 or 15 songs, over and over again and very rarely added anything different.
"What I've gleaned from listening to these wonderful tracks [on 'Lowlife' and 'Brotherhood' again] is how good we were as a group.
"You listen to 'Thieves Like Us', 'Confusion' and 'Shellshock' and you're thinking 'oh my god, these are great songs!'.
"To be honest with you, the fact we ever ended up in this bitter dispute and they go out pretending to be New Order and I go out doing New Order, is all for the fans and the hits."
So, as New Order wrap up their huge Festival tour - which Peter admits to being slightly jealous of - he's going to continue doing things his way.
"[Their reunion] was nothing to do with art, it was simply about survival," he concludes. "And I don't mind that but over the years we'd fallen out really badly over stupid things.
"I envy the opportunities that they get, the comeback they've had and the massive festivals.
"But I have to say I'm much happier in what I'm doing, it's much less frustrating."
Peter Hook And The Light perform at Bestival in September, before heading off on a UK tour. For more information on Bestival click here, for all the tour dates click here.