Arsenal need a defender and a striker if they are to launch a credible assault on the title and while Arsène Wenger remains hesitant over "killing" Yaya Sanogo, a la Denilson, he is reportedly keen on a centre-back.
Kostas Manolas is one name who has become synonymous with Arsenal in recent weeks and compatriot Sokratis Papastathopoulos is the latest. Borussia Dortmund want £20m for the 26-year-old Grecian, though, which Arsenal aren't impressed by.
What could have been (again): Arsenal came close to signing Demba Ba this summer.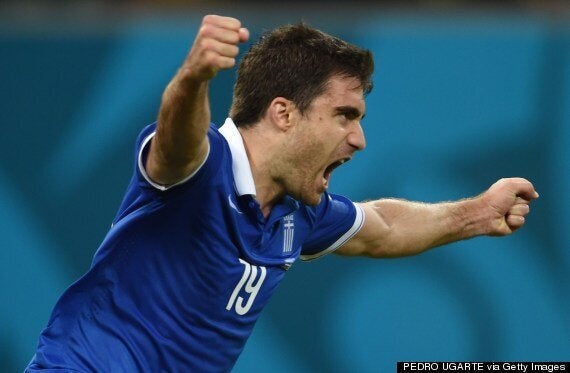 Sokratis scored for Greece at the World Cup in their defeat to Costa Rica
Diego Costa's hamstring injury will not stop Chelsea from offloading Fernando Torres to AC Milan, with his three-and-a-half year west London "nightmare" set to end.
As frightening as Torres' finishing is the Real Madrid forward line, which could be bolstered by the arrival of Radamel Falcao. The European champions have reportedly agreed a deal with Monaco.
Of all the Manchester United transfers this summer, none will satisfy their fans as much as Tom Cleverley's proposed £8m move to Aston Villa. Not only is Cleverley set to command a staggeringly high fee, he is in the last year of his contract at United while Hull and Everton are also confirmed admirers. Coveted Cleverley.
The bad news for TC23© is the No.23 is occupied at Villa, Everton and Hull.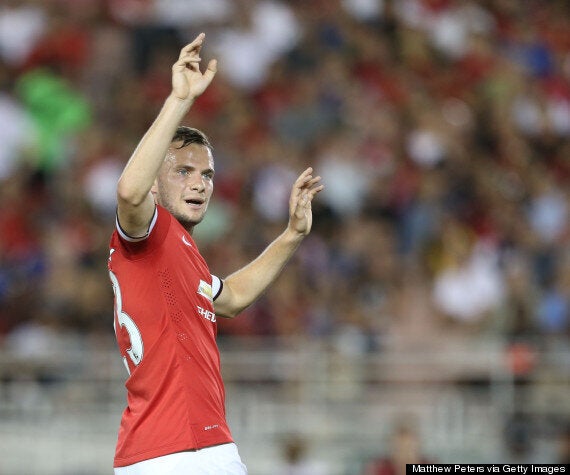 "I'm not moving unless I get the number 23."
Cleverley's mate, Danny Welbeck, is still wanted by Tottenham in a loan deal, which would be a very Daniel Levy move to pull off.
Javier Hernández is also unlikely to be a United player this time next week after Juventus and Valencia tabled bids. United want £15m for the Mexican, abject at MK Dons on Tuesday night.
As for Arturo Vidal (yes, it's still rumbling on), he has now been quoted as saying he wants to stay at Juventus. Napoli's Champions League exit has helped Juve's cause, since they're due a £10m windfall - as are Roma - after Rafael Benítez's Neapolitans lost to Athletic Bilbao midweek.
And Alex Song is hoping for a Premier League return two years after his destined-to-fail switch to Barcelona.