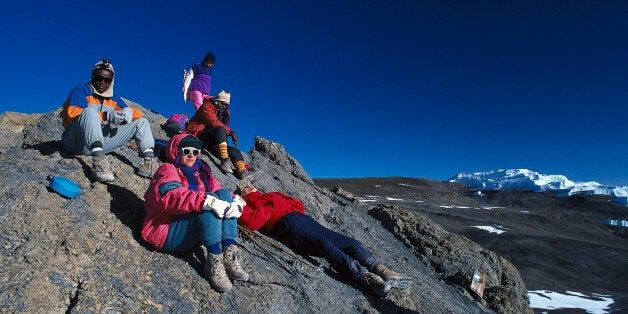 A group of students participating in a charity trek were about to check in for their flight to Tanzania when they received an email from their travel firm saying the company had gone bust.
Around 40 Nottingham University students were left stranded at Gatwick airport after being told by Student Adventures there would be no arrangements for them when they landed the other side, the Independent reported.
The firm told the students, who had been fundraising for many months to secure their places on the trip, that while they could still get on their flight as arranged, it would be "unable to provide any services" for them "as a customer of ours whilst in Tanzania".
It added: "We are deeply sorry that we have not been able to meet our commitments to you and it was our honest intention to fulfill [sic] our service and obligation to you."
Some students took to Twitter to express their disappointment, as other trips organised by Student Adventures are now presumed to be cancelled as well.
On the company website, its terms and conditions read that "In the event of our cancellation, Your deposit (and any other payment You may have made to Us) will be refunded in full" and that "all payments received by Us will be held in a separate client account and held there until the successful completion of the Tour".
A statement on Nottingham University's student union website advises those affected to "download your ATOL certificate from the Student Adventures website in case the website goes down" and to "gather any receipts together and evidence of money paid to Student Adventures, for example Bank Statements, deposit receipts".
It also suggests that affected students "look at details of any travel insurance you have and contact them."
GBCE Ltd, which stands for Great Britain Charity Events, is the firm behind Student Adventures and was founded in 2007. Among other trips, it offered a Great Wall of China trek, a London to Paris bike ride and a mountain gorilla trek.