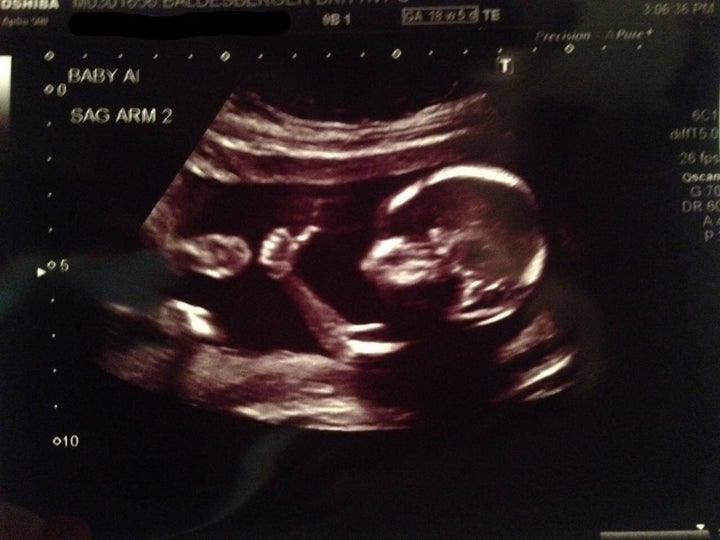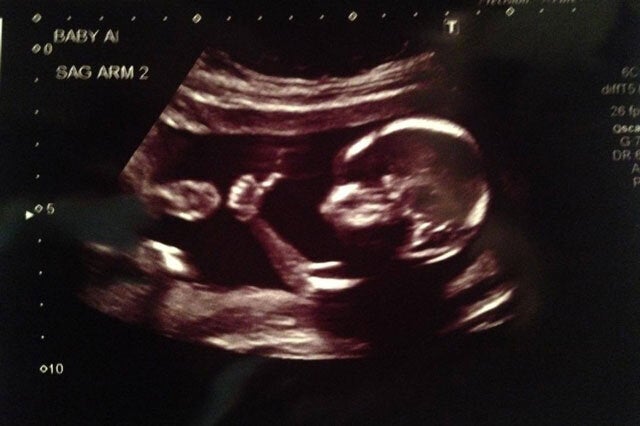 Meet 'Foetus Fonzie' - the very cool, calm and collected unborn baby who was photographed giving his or her parents the thumbs up in a scan photo.
The photo of the unborn baby reassuring mum and dad that all was well was shared on Reddit by the baby's proud parents-to-be.
The image was uploaded with the happy line: "Recent ultrasound result looks good."
The Reddit user behind the photo, Meancloth, who is said to be one of the baby's parents, also revealed the thumbs up baby is a twin, posting: "There are twins in there!"
It's not known how many weeks' the twins are, or where in the world the scan comes from, but he or she is proving a huge hit online – and has been nicknamed the Foetus Fonzie after cool-as-a-cucumber The Fonz from Happy Days.
Meancloth – whose identity has not been revealed - told BuzzFeed that the twins are due in January, but they didn't reveal either gender.