'EastEnders' stars Kellie Bright and Matt Di Angelo, who play Linda Carter and Dean Wicks, are set to star in a rape storyline, which will unfold in the coming weeks.
The show's bosses are hoping the storyline raises awareness of rape in the family unit.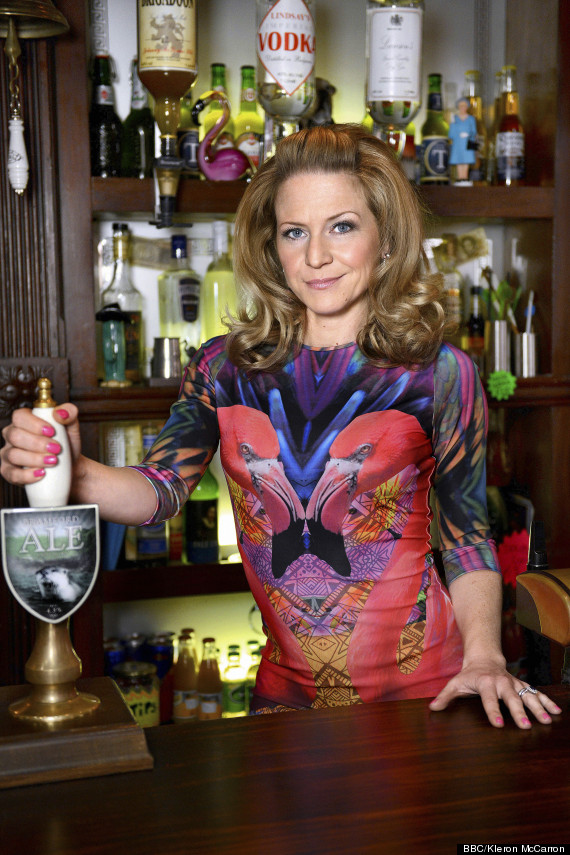 Kellie as Linda
The 'EastEnders' cast have been working with Rape Crisis South London to make sure the storyline is depicted correctly and sensitively, reports The Sun.
Speaking to the paper, Kellie explains that she has been carrying out plenty of research in order to accurately tackle the plot.
"I feel honoured to be given the responsibility of raising awareness of such an important issue," she says.
"To be entrusted with this storyline, which will not only highlight the issue but also educate against myths surrounding rape, is a privilege.
"The statistics that I have learnt from researching this subject matter are so shocking that I hope by 'EastEnders' tackling this storyline, it will help make small progressive steps towards changing people's perceptions of what rape is."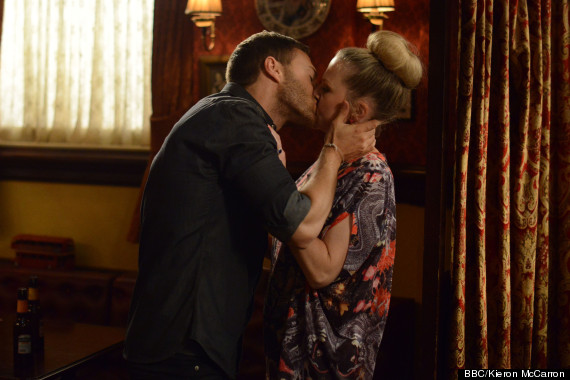 Dean has previously attempted to kiss Linda
Matt Di Angelo has also opened up about the upcoming plot, stating: "This is an extremely challenging storyline but an incredibly important story to tell.
"Kellie and I have been lucky enough to have the support of everyone at 'EastEnders' and Rape Crisis have been extremely helpful with our research."
Since his arrival in the Square, Dean has become infatuated with Linda, who is his aunt by marriage.
He had a brief affair with Lauren Branning before returning his attentions to Linda.
The storyline will take centre stage in the soap in the coming weeks.
Click here for more information from Rape Crisis.
LIKE US ON FACEBOOK | FOLLOW US ON TWITTER