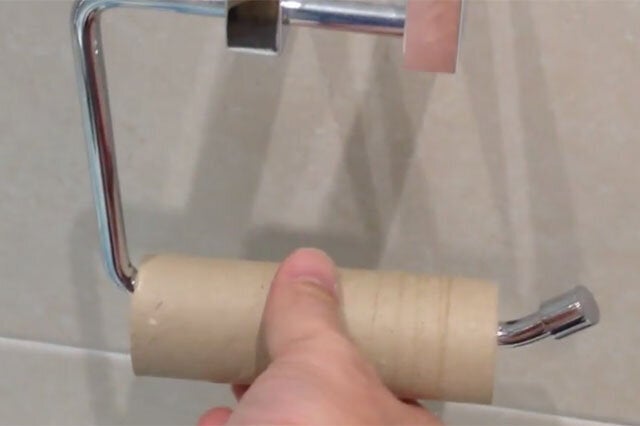 A dad who has reached the end of his tether with his teens is trying to civilise them the only way they understand - through social media.
Exasperated dad-of-two Will Reid posted a video on YouTube explaining exactly how to change a toilet roll, after his teens failed to get the message through real-life interaction.
"Obviously, telling them face-to-face is not working," he says in the video, which aims to get the lazy duo to help out with basic household chores.
"I've come up with the idea of using social media to try and reach you," he continues, addressing teenage kids James and Beth in the first of the series - entitled 'How to change the toilet roll'.
"I know this is a difficult one," he warns the errant pair. "So pay attention."
He then proceeds to explain the oh-so-tricky process of removing an empty toilet roll holder and replacing it with a new roll (we won't insult your intelligence by explaining it here).
"The advanced level would be to actually take the empty toilet roll holder and put it in the bin," although he is aware that at this early stage that might be a 'step too far'.
We don't yet know whether his tongue-in-cheek video reached James and Beth, but it certainly struck a chord with parents online, racking up nearly 300,000 views on YouTube since it was uploaded three days ago.
Will has promised more of these 'how-to' guides for his offspring, and we can't wait to see the sequels.
What would you like to see him tackle next for benefit of the teens in your life? Using the dishwasher? Putting clothes in the laundry basket? This might be a long series...