The Hand of God assisted The Divine Ponytail in Rome on Monday night as Diego Maradona and Roberto Baggio collaborated in the Match for Peace at the Stadio Olimpico.
Maradona sliced a gorgeous through ball for Baggio, who strolled past the goalkeeper and finished neatly and so languorously you could loop in Alan Parry's "Oh yes, oh yes.... OH YES..." commentary.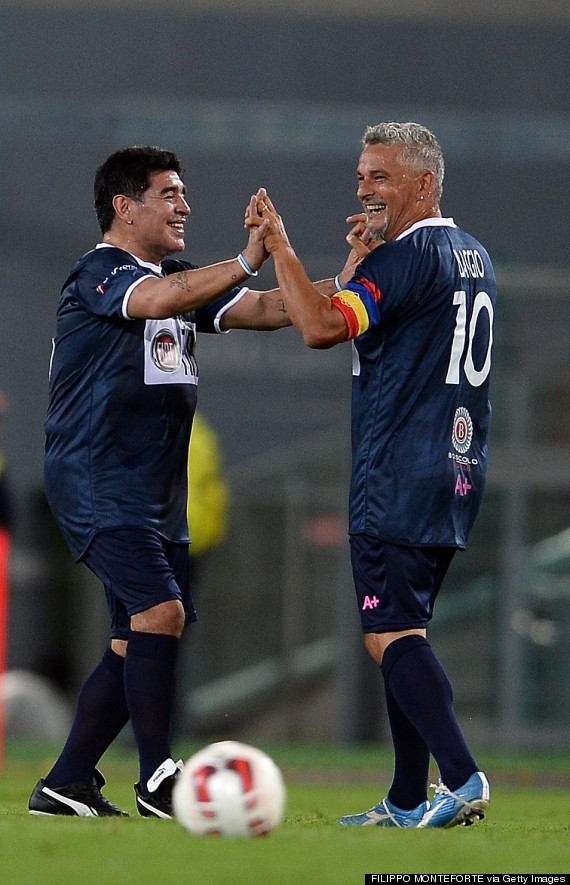 Retro-tastic
Maradona had the final say after meeting Pope Francis, though.
"Today two powers were brought together, the hand of God and that of the Pope."