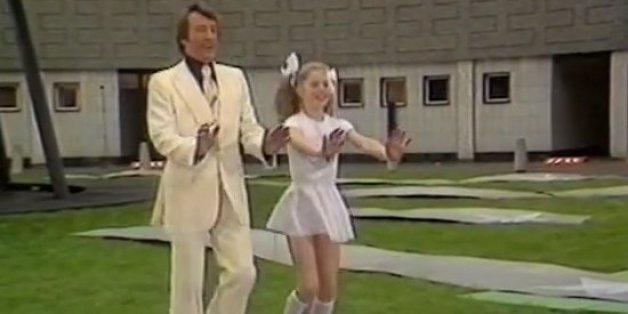 BBC
It was 20 years ago today that we lost Roy Castle, long-running host of BBC show 'Record Breakers' and one of the nation's best-loved entertainers.
We remember him today with a look back at one of his most popular ever record-breaking stunts, a 1977 routine that started with Roy on his own, united him with a young lady named Julie, and ultimately brought together 500 tap dancers, tapping in unison inside the Doughnut at Television Centre, to break the record for biggest tap dance ever.
From a young age, Roy was an all-singing, all-dancing entertainer, appearing at the Royal Variety Show, and proficient on many instruments, above all his beloved trumpet.
On screen, he was one of Doctor Who's few male assistants, and also appeared in 'Carry On Up The Khyber' in 1968. He had his own show on the BBC, and once stood in for Bruce Forsyth on 'The Generation Game'.
But it was with his beloved 'Record Breakers' that he found lasting fame, presenting the show for more than 20 years. Alongside the encyclopaedia of knowledge, Norris McWhirter, Roy Castle recorded the theme tune, and broke nine world records himself along the way, including the fastest ever tap-dance, and playing the same tune in four minutes... on 43 different instruments.
LIKE US ON FACEBOOK | FOLLOW US ON TWITTER