Kelly Brook has revealed shocking details of her troubled childhood in the latest extract from her upcoming autobiography.
The snippet from her book 'Up Close' sees Kelly explain how her weekends would often end with violent rows between her parents.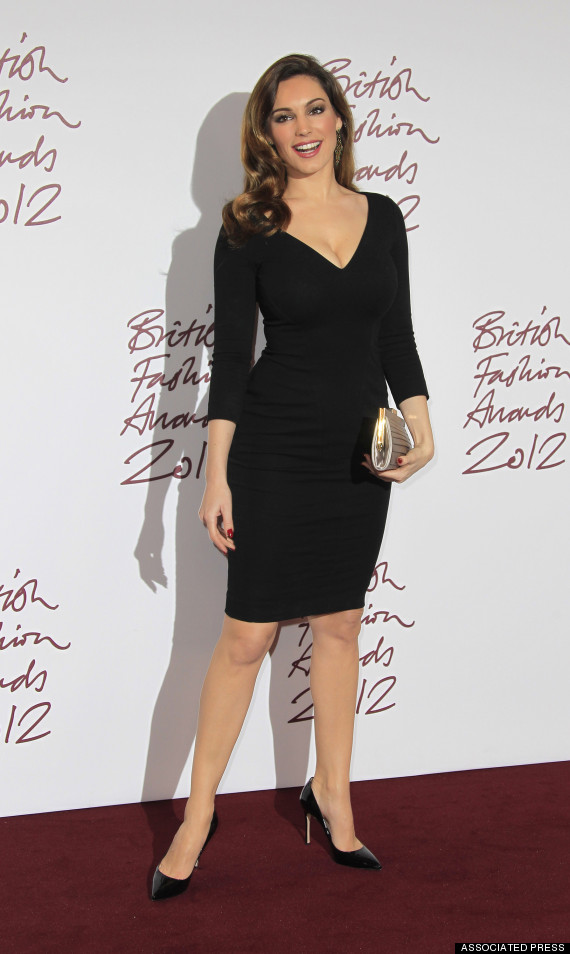 Kelly Brook
"We used to have a roast dinner every Sunday, and every other Sunday it would be burnt," she writes.
"My parents would spend too long in the pub, come home p***ed and eat the burnt Sunday lunch.
"Then there would be a fight and the police would be called. Or my dad would drive off in his truck.
"He would drive to the end of the road and fall asleep in the cab."
Kelly goes on to recall one particularly bad time, when her father, who died in 2007, became agitated and "started throwing furniture around, while mum and I huddled out of the way".
"My mother, Sandra, called the police and my dad, Kenneth, tried to climb out of the window to escape," Kelly continues. "He broke his leg trying to avoid them and they had to carry him down the stairs.
"It was one of the most traumatic events in my childhood. It was shocking. I was 13."
Kelly's book will also address more recent events, including her relationships with Danny Cipriani and Thom Evans, as well as her long-running feud with Katie Price.
The model and actress is currently dating David McIntosh, who recently starred in 'Celebrity Big Brother', before becoming the first housemate to be evicted.
LIKE US ON FACEBOOK | FOLLOW US ON TWITTER