'Creation' is The Pierces' first new album in three years, and given that their last release smashed into the Top 5 in the UK, it would be easy to assume commercial success has become something of an expectation for Allison and Catherine Pierce.
However, when we speak to Allison as the mid-week charts roll in, confirming that 'Creation' currently occupies the chart's fifth spot, the musician is as calm as ever.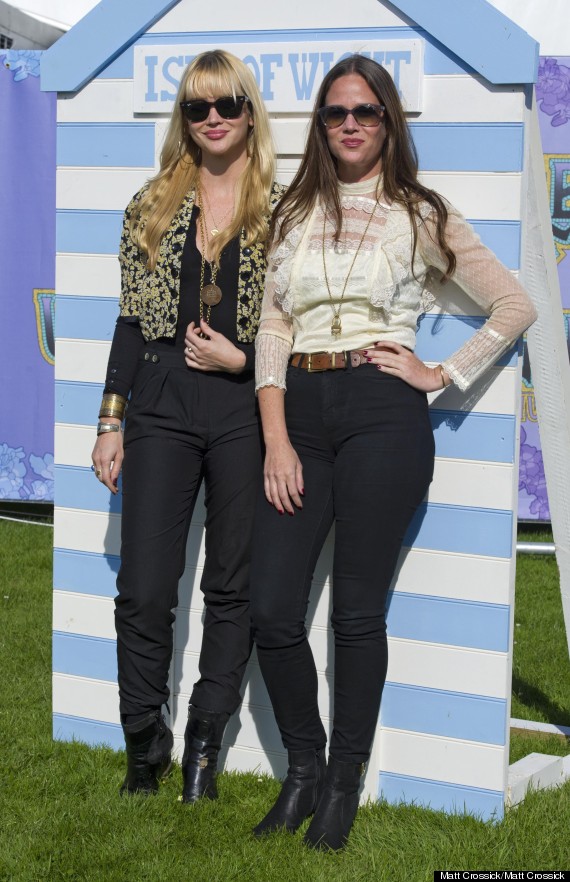 The Pierces
"The charts are exciting and fun but I do not think that it is a measure of how good or bad of an artist you are," she says. "There are records in the top five that sell millions, that I don't think are very good at all.
"That doesn't mean they aren't good - somebody likes them. But it's not a measure of your worth as an artist."
With four albums already under their belts, the sisters have learnt a lot during their time in the music business, however, the biggest lesson of all isn't a business one.
"If you're ever going to happy with your career and what's happening in your life then you have to choose to be happy right now," Alison states. "I would meet people that I thought were very successful, and I noticed that they were unhappy with the way things were going in their career.
"You have to just kind of choose to be happy.
"It doesn't mean that you don't strive for something more or better, but you have to be happy now or you never will be."
Interestingly, despite Allison's sunny outlook, 'Creation' explores a number of darker themes, with an edge that was missing from 'You & I', which the musician puts down to her contrast strive for change and growth.
"As people we are all constantly evolving, we always want to make a record that is somehow new and fresh and different in some way to the last one," she explains. "We've moved across the country to California so we're in a completely different environment and that gets you into a different headspace and, I think, that affects the music."
"One of my inspirations, Joni Mitchell, was never afraid to reveal the darker side of herself and even unflattering truths about herself.
"I found that to be incredibly inspiring and it challenged me to do that and do the same."
'Creation' is out now.
LIKE US ON FACEBOOK | FOLLOW US ON TWITTER