White Dee had an emotional day in the 'Celebrity Big Brother' house during Wednesday night's highlights show, breaking down when she discussed the effect appearing in 'Benefits Street' has had on her life.
A year ago, Dee was completely unknown to the British public, until she became the central figure in the Channel 4 series 'Benefits Street', which showed a street in Birmingham where 90% of the residents were claiming benefits.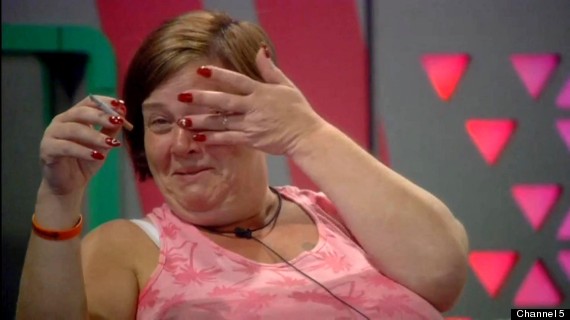 White Dee
Speaking to former 'Strictly' pro dancer James Jordan in the pod, Dee became choked up after telling him she felt like she didn't know why she was in the 'CBB' house as she was "just a normal person".
"What am I doing here?" she asked. "I can't work out why I'm in the 'Celebrity Big Brother' house and I just beat myself up all the time. I just don't think I deserve… it's a problem in my own head."
Dee later added: "Not that it's any of anyone's business, but I haven't been in receipt of any form of benefits since the end of March.
"The second I started earning, I declared it, but I never came out and declared it to the whole country. I had to go on national television to prove I wasn't in receipt of any benefits since starting work."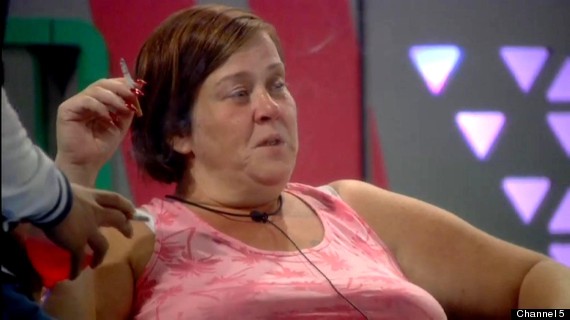 Dee vents to her housemates in the garden
Before entering the 'CBB' house, Dee said in her entrance video that she felt she'd been taken advantage of by the producers of 'Benefits Street', and wouldn't have taken part in the series if she'd known how she and her neighbours were going to be portrayed, claiming she thought it was going to be a series about community spirit.
She also admitted last month that she never wanted to be famous, telling her housemates: "If I could change anything in the world, I'd just want it to go back to how it was before."
Dee cried again later that evening, faced with the thought of either Lauren Goodger or Ricci Guarnaccio leaving the house in Wednesday's eviction, but luckily she didn't have anything to worry about as it was actually Frenchy who was booted out.
LIKE US ON FACEBOOK | FOLLOW US ON TWITTER