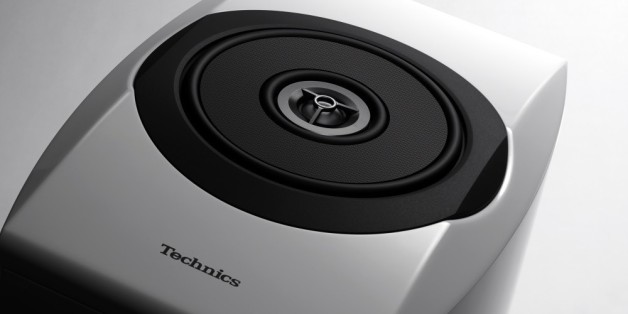 panasonic
An emotional connection to music can come from anywhere. Catching few bars of a melody through an open door; the look in someone's eye as you lay together listening to a cheap analogue radio on the grass at school; a first kiss.
... And a €40,000 stereo system?
That's the pitch behind Panasonic's re-launch of its iconic Technics brand at this year's IFA tech show in Berlin. So does it work - and could it ever be worth the money?

Above: the C700 'premium' range Technics Hifi
Technics does indeed have a long and storied history. Some of the very best (and best-remembered) high-end audio products ever made have had the Technics logo on the front, from the original Technics-1 speakers (1965) and the SP-10 direct-drive turntable (1969) to the frankly ludicrous SST-1 twin load horn speakers, which look like the back of an F1 car and can fairly accurately recreate the sound of one too.
But from its origins as a high-end audio brand the Technics name had fallen low in more recent years. At the end in 2008, it was only really used on a few turntables and various low-end hi-fis, and when the brand was discontinued in that year it seemed Panasonic had succumbed to the overall drive in the market towards convenience (read MP3 and Spotify) over great-sounding audio.
Thing is, that revolution never really came to fruition - not really. Not when companies like Panasonic were still making high-end audio products for Blu-Ray players and TVs, while various online services were springing up to offer FLAC and other formats of lossless audio for sale. Then there's the resurgence of vinyl - oh, and CDs as well. Yes, they still exist -- and many people swear by them.
So now Panasonic has decided to capitalise on the mood, and the growing market, by announcing at IFA that Technics would return with two lines of products - the ultra-high-end R1 reference system (complete package, €40,000) and the smaller, simpler but still dramatically cool C700 system (retailing in Europe at €4000 for the basic system, and a mere €1000 for the additional CD player). You can read full details of the components, which include network audio players, speakers and amplifiers for each system, at Panasonic's website.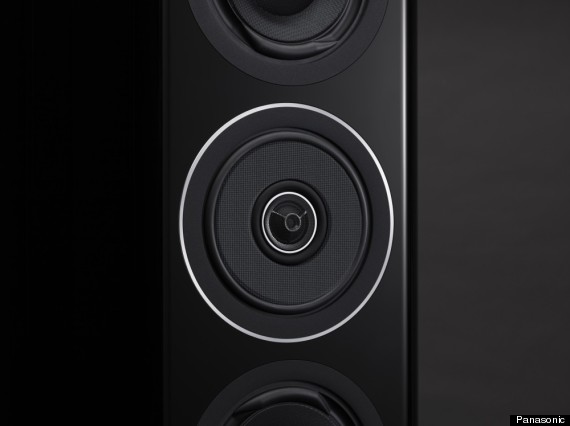 Michiko Ogawa, new head of the Technics brand and both a former Panasonic audio engineer and best-selling jazz pianist in Japan, said that the aim is to "return the spotlight to high quality sound". But she also admits that the project was effectively "an underground" effort spearheaded by Panasonic's long-time audio engineers not entirely satisfied with making audio products for home cinemas and TVS. "We had already accumulated the necessary technologies for reproducing high-resolution audio," said Ogawa. They just had to make use of it.
Indeed, the products were already unofficially in development deep in Panasonic's audio labs well before it was ever officially sanctioned, Ogawa admitted. When it was finally approved in August 2013 engineers got to work, bringing in journalists from Europe and North America to listen to handmade prototypes featuring circuit boards literally nailed to chip board and off-brand speakers, just to get the basics of the sound correct and functioning. When those journalists went back this summer, the job was almost done.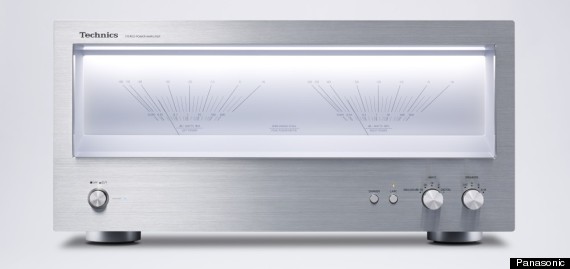 And now, after months of development, the result unveiled at IFA was both aesthetically stunning, with clean, sharp metal components and bold black-and-white speakers, and sounded intense and rich. It is hard for non-experts to get a sense of just what you're getting for your tens-of-thousands when it comes to ultra high-end of luxury audio, but the simple way of describing it is 'presence'. Music through these systems - even the cheaper (relatively) C700 series - sounds like it's physically in the room with you. It's clear and crisp, but somehow physical. It creates an experience which is not merely audible, but tangible.
That's the aim, anyway. Panasonic says that the new Technics kit is designed to literally deliver "superlative musical experiences" - and the tagline for the whole business is "Rediscover Music".
But that brings us to a thorny issue - namely, whether high-end audio is really able to do more than deliver... well, audio. The 'experience' bit is something else - arguably something intangible.
And it also brings us to the other confusing element of the pitch for the new Technics - or really any non-mass market audio product: the jargon.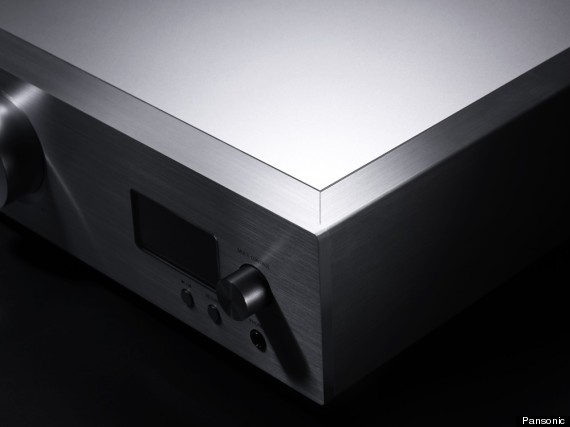 Among the technology inside the new Technics speakers is a ludicrous number of devices, gizmos and processing concepts designed to reduce noise and 'jitter', and bring clarity to sound. They include the JENO (jitter elimination and noise shaping optimisation) sound engine, which put simply turns a wobbly line into a straight line, which is better. There are load adaptive phase calibration processors, something called a 'virtual coaxial alignment' system and long strobe woofers. And the new 'emotive acoustic technology' system includes everything from neodymium magnets, highly rigid carbon cloth skins, a carbon graphite dome, an edgewise short voice coil and an aluminium honeycomb core.
All of this got the audio geeks heads nodding at the IFA Technics launch - and it's hard to argue with. Indeed, Panasonic also showed off some 'cutaway' units of the speakers, which proved at the very least just how precise and handmade the speakers really are. They're not kidding around - these are works of craftsmanship, arguably works of art. They will deliver great sounding music, at an ultra-premium level, and the brand itself should go on to great things -- especially if they bring back their vaunted turntables...
But will they really deliver that critical element of any musical experience - namely, the emotion?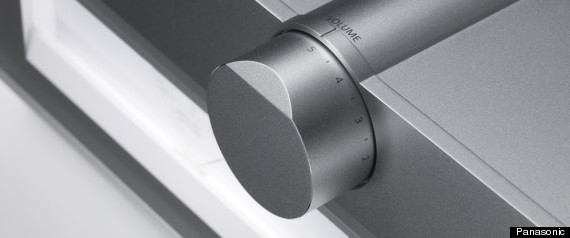 Will an aluminium honeycomb core make Bob Dylan's pleading voice cut through the hearts of man any more sharply? Will an SU-R1 network audio control player make Beethoven soar any higher, or a neodymium magnet give Pink Floyd the boost they need to really nail The Wall once and for all?
Probably not, right?
And yet, you can't blame Panasonic or Technics for trying. Ogawa herself explained at the unveiling that - for her - music came alive listening to Tchaikovsky's Swan Lake at the age of five. The aim of the new system is to get her back to that place where music meant something new and exhilarating, and profound. "Everyone has an experience like this," she said. "The deep emotion of music".
That's true - we do. And let's be honest, none of us is getting back. But even if you can't make it , you can't give up wanting to try. And maybe that's the point of all this stuff after all? To strive for something that sounds as good as it did the first time, in the sun, in the bar, in the eyes of your first love, even though it never, ever, ever will.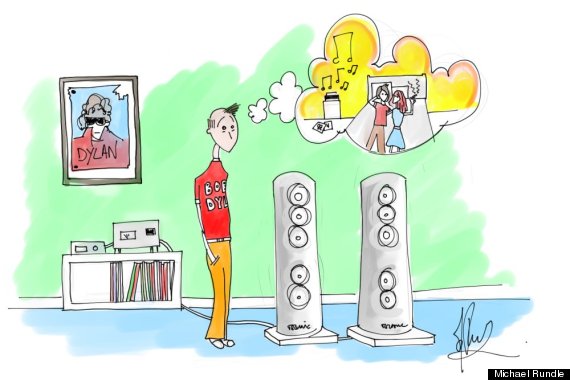 Above: "€40,000 and a thousand miles behind"