Wembley Stadium and Getty Images have collaborated to create a first-of-its-kind exhibition showcasing over a century of historic events and memories at the national stadium.
Documenting the unparalleled history of the venue, the exhibition – which opens today - features over 100 images from Getty Images' extensive content bank.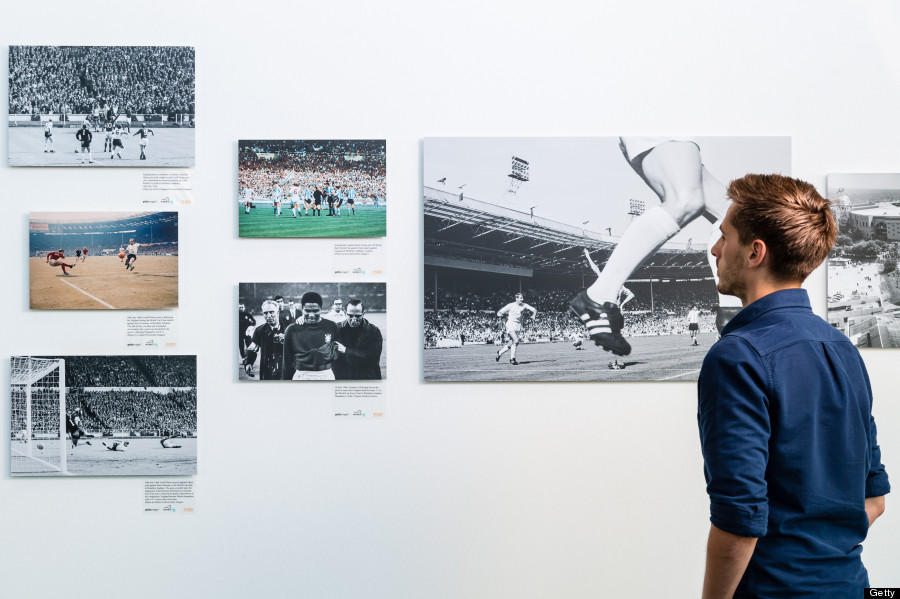 A Century of Wembley Memories can be seen during tours of the stadium
Over the years Wembley Stadium has hosted a huge and diverse variety of international events, reaffirming its position as the most iconic and versatile stadium in the world. Since 1923, Wembley Stadium has played host to two Olympic Games, the 1966 FIFA World Cup, the Rugby League World Cup 2013 Semi-Finals, Live Aid in 1985, five European Cup Finals, two Champions League Finals, a series of NFL and boxing matches, baseball games and concerts from iconic bands and musicians including Eminem, Queen, Muse, the Foo Fighters, Take That and The Killers.
Icons from the world of sports and entertainment also feature prominently, with shots of electrifying Queen frontman Freddie Mercury, daredevil Evil Knieval, boxing legend Muhammad Ali, and England World Cup winner Sir Geoff Hurst all on show.