Arsenal have teamed up with Stonewall to show their support for kicking homophobia out of football with a self-deprecating advert.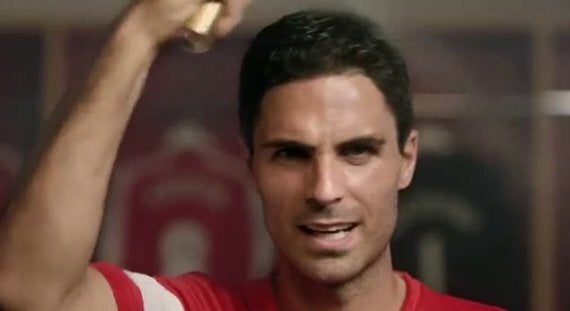 That's how Mikel Arteta's hair is immovable
Theo Walcott "can't help looking like Lewis Hamilton", Mikel Arteta "can't change that my hair is perfecto", Santi Cazorla mocks his height and Alex Oxlade-Chamberlain makes reference to his Teenage Mutant Ninja Turtle likeness.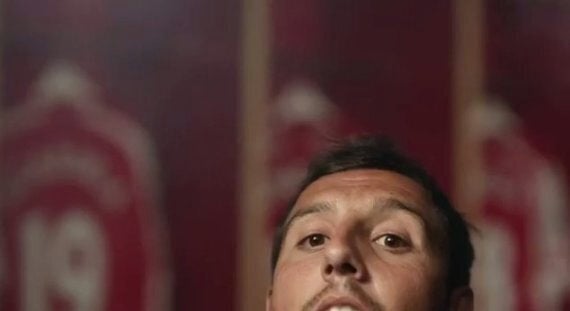 Cazorla (just about) pokes his head above the parapet
Best of all, though, is the smouldering Olivier Giroud. Topless, he is sprayed with fake tan before remarking: "I can't change that I'm gorgeous," accompanying his arousing French accent with a wink.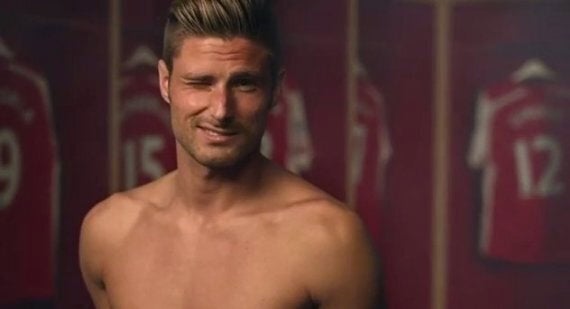 Giroud: Gorgeous, and he knows it
Oxlade-Chamberlain even mimics Michelangelo with a "Cowabunga".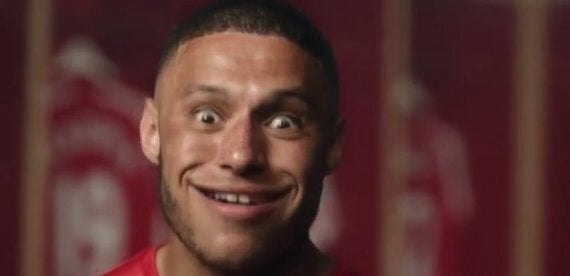 Teenage Mutant Ninja Oxlade-Chamberlain
Stonewall are sending rainbow laces to Premier League players to wear during next weekend's round of matches. The caveat is Arsenal are sponsored by the same betting firm backing the charity's initiative, hence why they are promoting the campaign.
Everton and Joey Barton did similarly last year, due to their own partnerships with the attention-seeking bookmaker.