The Duke and Duchess of Cambridge are expecting their second baby, Clarence House have confirmed.
According to reports, Kate is suffering from acute morning sickness, as she did during her first pregnancy with Prince George, and will be missing a planned engagement in Oxford while she is treated by doctors at Kensington Palace.
But what exactly is the condition?
The severity of the vomiting can cause dehydration, weight loss and a build-up of toxins in the blood or urine called ketosis.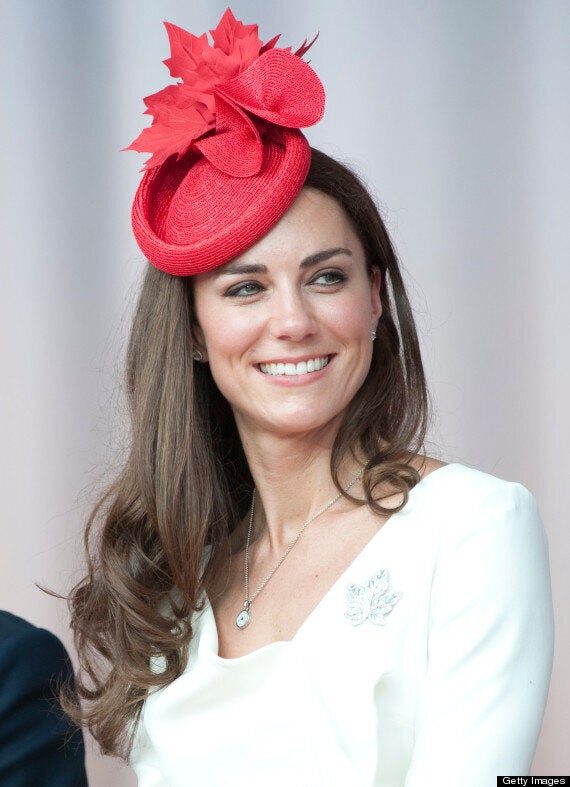 The Duchess of Cambridge is suffering from acute morning sickness
It affects 3.5 per 1,000 pregnant women and in severe cases, can cause women to vomit blood.
Symptoms may also include severe nausea, low blood pressure and fast heart rate, headaches, lethargy or confusion.
Hyperemesis gravidarum is treated by giving women fluids intravenously and by anti-sickness tablets.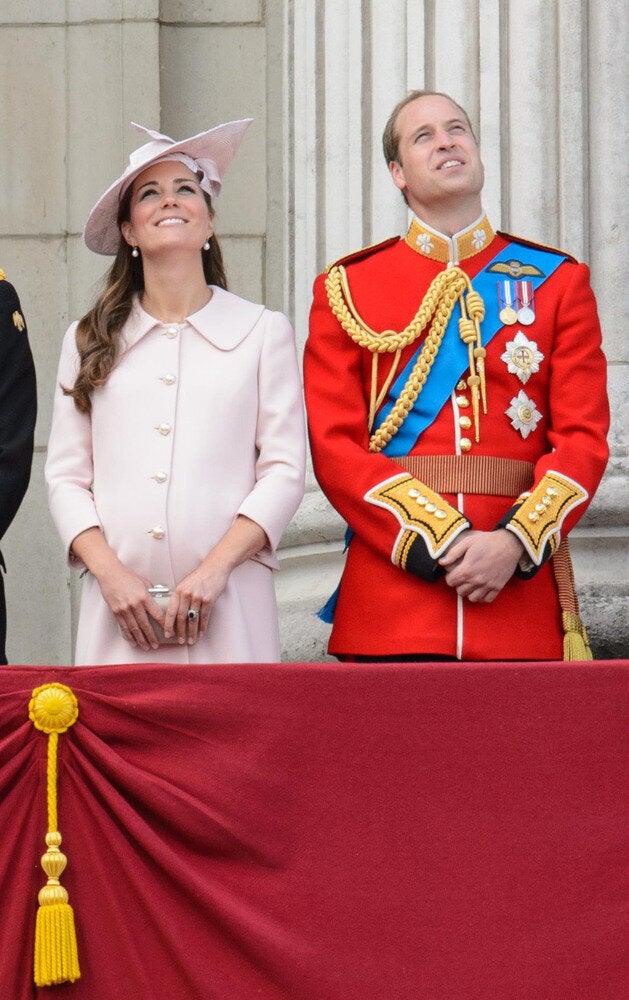 Duchess Of Cambridge Pregnancy In Pictures
"The diagnosis is given when women cannot keep food or fluid down because she has severe vomiting.
"The women who are vomiting pretty much constantly, that cannot keep any nutrients down, they need to be admitted to hospital."
She said the length of stay in hospital depends on each patient but many women are discharged in a matter of days.
"It depends on how well the woman is keeping fluids down," Ms Rajasingam added.
Robyn Coetzee, Specialist Dietitian at London Bridge Hospital , says that getting enough nutrition during pregnancy can be difficult when struggling to keep food down.
Although there is no hard and fast rule to combatting nausea during pregnancy, Robyn makes following suggestions:
Try to have small, frequent meals and snacks. Having an empty stomach tends to make feelings of nausea worse.
Keep hydrated. Sip on small amounts of fluids across the day.
Cold, plain foods are often better tolerated than hot food as these tend to have less of an aroma which can aggravate nausea.
Avoid fatty, spicy foods.
Sip or suck on ginger flavoured drinks and sweets.
Stay out of the kitchen during meal preparation. If possible, ask someone else to prepare meals or make use of ready prepared meals to reduce exposure to aroma during cooking.
Sometimes drinking and eating at the same time can make nausea worse. Consume foods and fluids separately.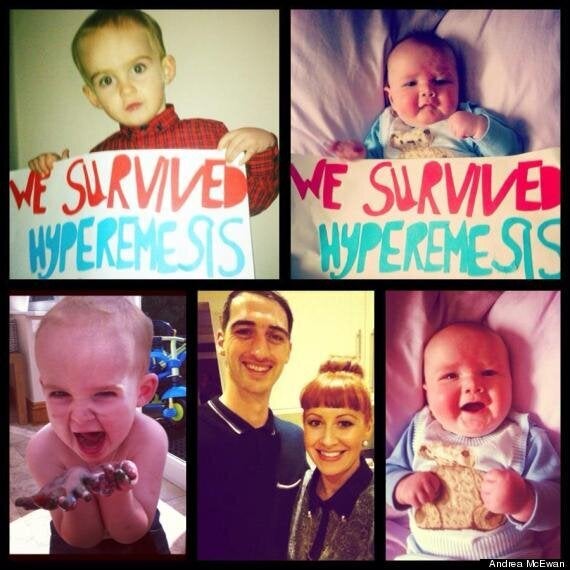 Andrea McEwan, pictured with husband Kevin McEwan and their sons Flynn and Kurt, suffered from hyperemesis gravidarum for both her pregnancies, but gives Kate a message of hope
She said the condition is thought to be caused by elevated levels of the "pregnancy hormone" hCG. The body begins to produce human chorionic gonadotrophin (hCG) after conception.
Huffington Post UK spoke to Andrea McEwan, a 28-year-old who suffered from the condition during both of her pregnancies.
McEwan, from Alnwick, Northumberland, was admitted to A&E several times and was vomiting "up to 100 times a day".
She said: "I tore my oesophagus, vomited blood and became extremely jaundiced. I lost three-and-a-half stone in the space of a few months. I looked ill, I didn't look pregnant."
Despite her trials, the 28-year-old is now the proud mother of two and wishes the Duchess of Cambridge all the best.
She said: "God bless every woman who is currently suffering from hyperemesis gravidarum, it's the hardest journey I've ever encountered and Kate's news reminds me of my own experience.
"Always remember, it will end, keep strong and don't be afraid to cry. Remember what you are fighting for and picture the day you will be holding your baby in your arms."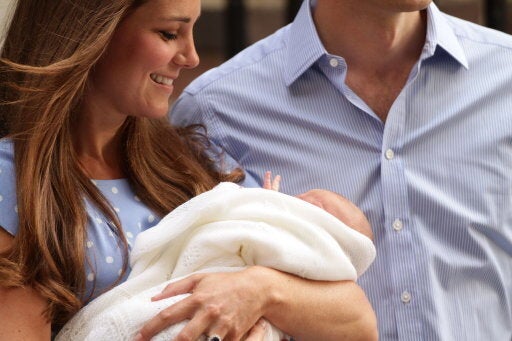 Prince George's First Year: His Funniest Pictures