Basketball legend Shaquille O'Neal's legendary list of nicknames could buy him some literal street cred if his application to become a police officer is successful.
O'Neal, 42, could serve and protect the citizens of Doral, near Miami, in just his latest quirky career trajectory after stints as an actor, musician and mixed martial artist. The latter could prove to be handy.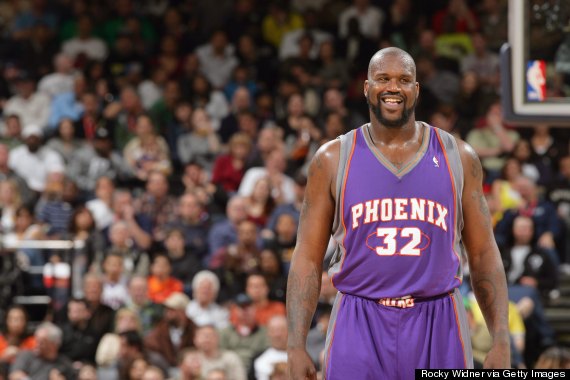 Criminals beware: do not mess with this man
City police spokeswoman Christina Baguer said Shaq, who served as a Miami Beach reserve officer for in 2005, would not be given preferential treatment.
The four-time NBA champion's nicknames include "Shaq", "The Diesel", "Shaq Fu", "The Big Daddy", "Superman", "The Big Agave", "The Big Cactus", "The Big Shaqtus", "The Big Galactus", "Wilt Chamberneezy", "The Big Baryshnikov", "The Real Deal", "The Big Shamrock", "The Big Leprechaun", "Shaqovic" and "The Big Conductor".