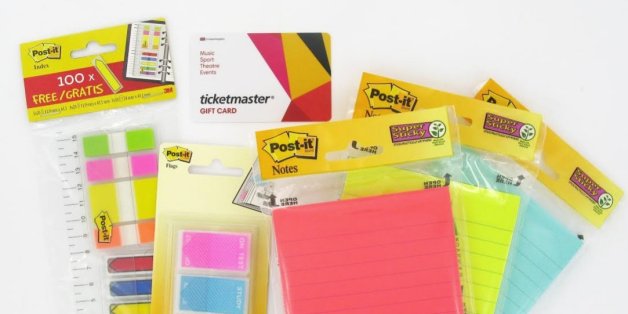 Post-it
Looking forward to heading back to Uni but dreading all that work?
With a host of clever products, the Post-it® Brand from 3M is perfect for study organisation. Why not enter our competition to win this colourful kit worth £20, as well as a fantastic reward for all your hard work?
CLICK HERE TO ENTER THE COMPETITION
Ideal for revision, Post-it Index Study Flags will help you to pinpoint information in notes and textbooks. The bright, colour-coded flags can be written on to aid quick referencing.
Post-it Super Sticky Neon Lined Pads are perfect for making more detailed notes. Boasting Post-it Super Sticky adhesive that holds stronger and longer, these bright notes will stay put even on vertical, hard-to-stick-to surfaces like your laptop screen.
For quick labelling on the go is the handy ruler pack. With nine different Post-it Index Flags and Arrows mounted on a hole-punched ruler, you can attach it to your folder for use in your seminars, lectures or at the library.
But even with all these handy products, we know it can be really hard to keep motivated. Which is exactly why we're also throwing in £50 of Ticketmaster vouchers to spend on a festival, gig or event of your choice!