Gary Busey managed to get on the wrong side of his 'Celebrity Big Brother' housemates yet again during Monday night's highlights show - after dropping trou in the middle of the kitchen.
Gary is currently wearing a leg brace after sustaining a knee injury, which appeared to be giving him a bit of trouble during the show. Nothing wrong with that… or so you'd think.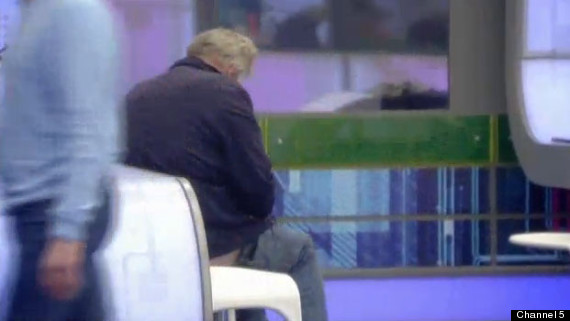 Gary Busey takes a pants-less seat in the kitchen
You see, rather than taking himself off to a private corner to put it right, Gary dropped his trousers right in the middle of the 'CBB' kitchen - revealing to his awe-struck housemates that he wasn't wearing any underwear - before plonking his bare bum down on a chair.
White Dee, who had no desire to see Gary's bits, urged 'Strictly' dancer James Jordan to take control of the situation, and tell the Academy Award nominee to cover himself up.
When Gary appeared to not realise why there was anything wrong with exposing your nether regions in the same space food is prepared, James tried to explain to him: "That's not right, Gary. And there's ladies in here who shouldn't see your co*k and balls."
Ladies… gentlemen… plants… we're not sure anyone - or anything - should be subjected to that really.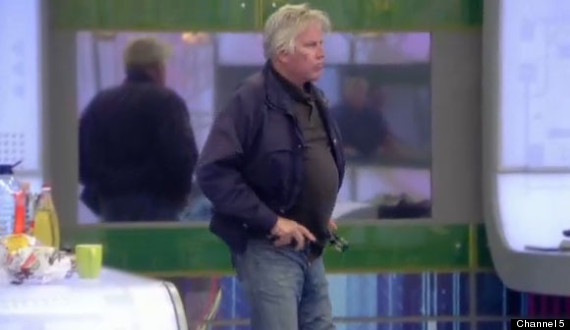 Gary puts himself away, finally
After Big Brother reprimanded Gary for his impromptu nudity, he approached Dee and asked if she'd been offended by his sudden need to take his shorts down, to which she said: "I've never walked into a kitchen and seen someone with his trousers down…if I'd seen a pair of boxer shorts, I probably wouldn't have been so shocked.
"I didn't expect to come in the kitchen and see Gary Busey's bits!"
Gary and Dee have both found themselves up for eviction on Wednesday night, along with the other remaining six housemates.
LIKE US ON FACEBOOK | FOLLOW US ON TWITTER